A Ma Maniére x Air Jordan 5 "Dusk" And "Dawn" Release
• Nicola Vermeersch
A Ma Maniére's highly anticipated collaboration with Jordan Brand is set to make waves this November with the release of two stunning colorways of the Air Jordan 5. After numerous leaks and speculations, the boutique has officially confirmed the launch of the sneakers, accompanied by the premiere of a thought-provoking short film titled "Still We Rise."
"Still We Rise" Short Film:
The release of the Air Jordan 5 is not just about footwear; it is a cultural statement intertwined with the premiere of "Still We Rise." Drawing inspiration from the powerful words of James Baldwin and Maya Angelou, the short film's visuals and narrative pay tribute to the profound work of these esteemed writers. The overarching theme celebrates the power and strength of the Black community, emphasizing its rich diversity of identities.
James Whitner, the mind behind A Ma Maniére, reflects on the importance of recognizing the diversity within the Black community, stating, "Black identity is not a monolith, and the Black experience isn't uniform." He emphasizes the strength derived from this diversity, calling for unity across communities, the diaspora, and the world. The film aims to unite people in celebrating culture while acknowledging the shared experience of facing challenges and persevering, "from dusk til dawn."
 Design Details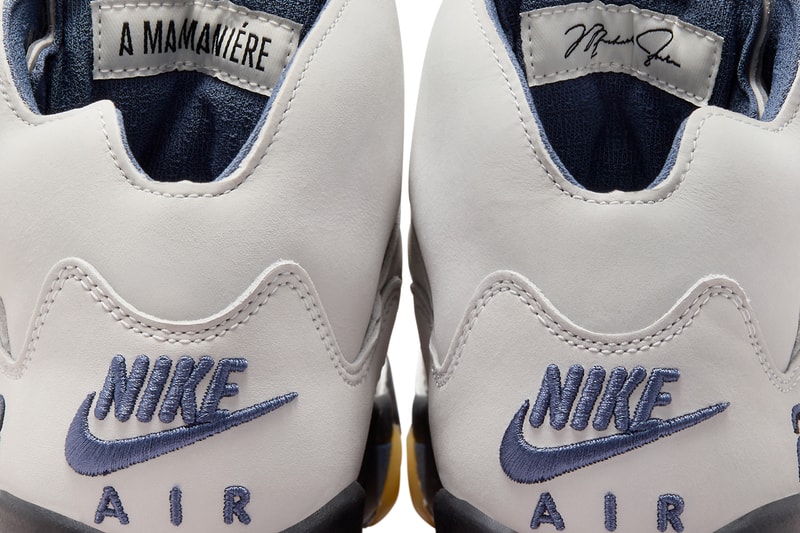 The A Ma Maniére x Air Jordan 5 collection is presented in two distinct colorways – "Dawn" and "Dusk." Crafted with a premium, fine suede upper, the sneakers exude a sense of regality and luxury. Overlaid accents contribute to the opulent feel, while A Ma Maniére badging on the tongue and outsole adds a bespoke touch. The shoe's typical cage is replaced by a custom monogram, and a custom jacquard pattern liner pays homage to previous collaborations.
Release Information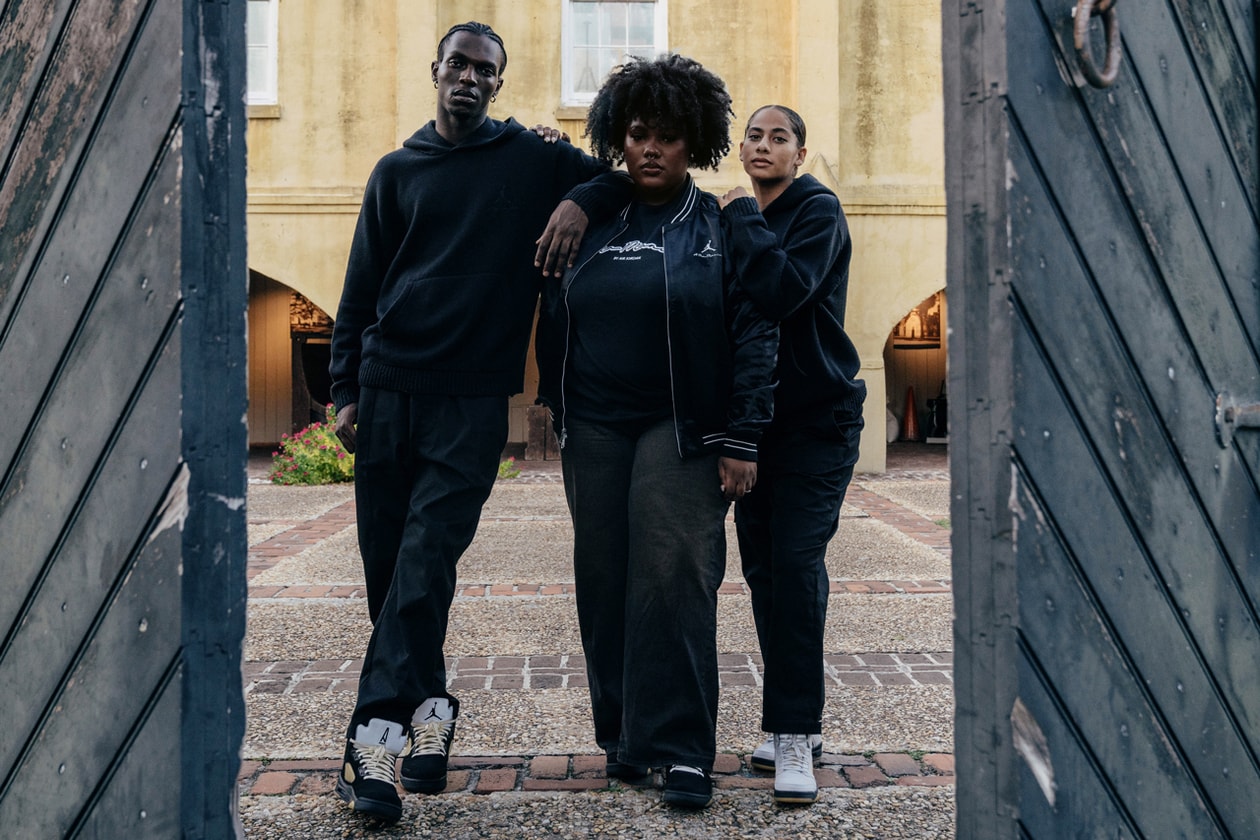 Mark your calendars for November 17th as the A Ma Maniére x Air Jordan 5 "Dawn" will be available online at a-ma-maniere.com. The release includes sizing options for women, preschool (PS), and toddler (TD). For those eyeing the "Dusk" colorway, an exclusive release at A Ma Maniére awaits at a later date, adding an element of anticipation and exclusivity to the collection.
Conclusion
A Ma Maniére's collaboration with Jordan Brand goes beyond footwear, intertwining fashion with a meaningful cultural narrative. The Air Jordan 5 collection and accompanying short film, "Still We Rise," invite individuals to celebrate unity, culture, and the shared experiences that define the Black community. Stay tuned for the release, and be part of this unique expression of style and culture.
---