Top 5 Light Sneakers for 2021:
• Freddy Schwoerer
Gotta keep your feet cool!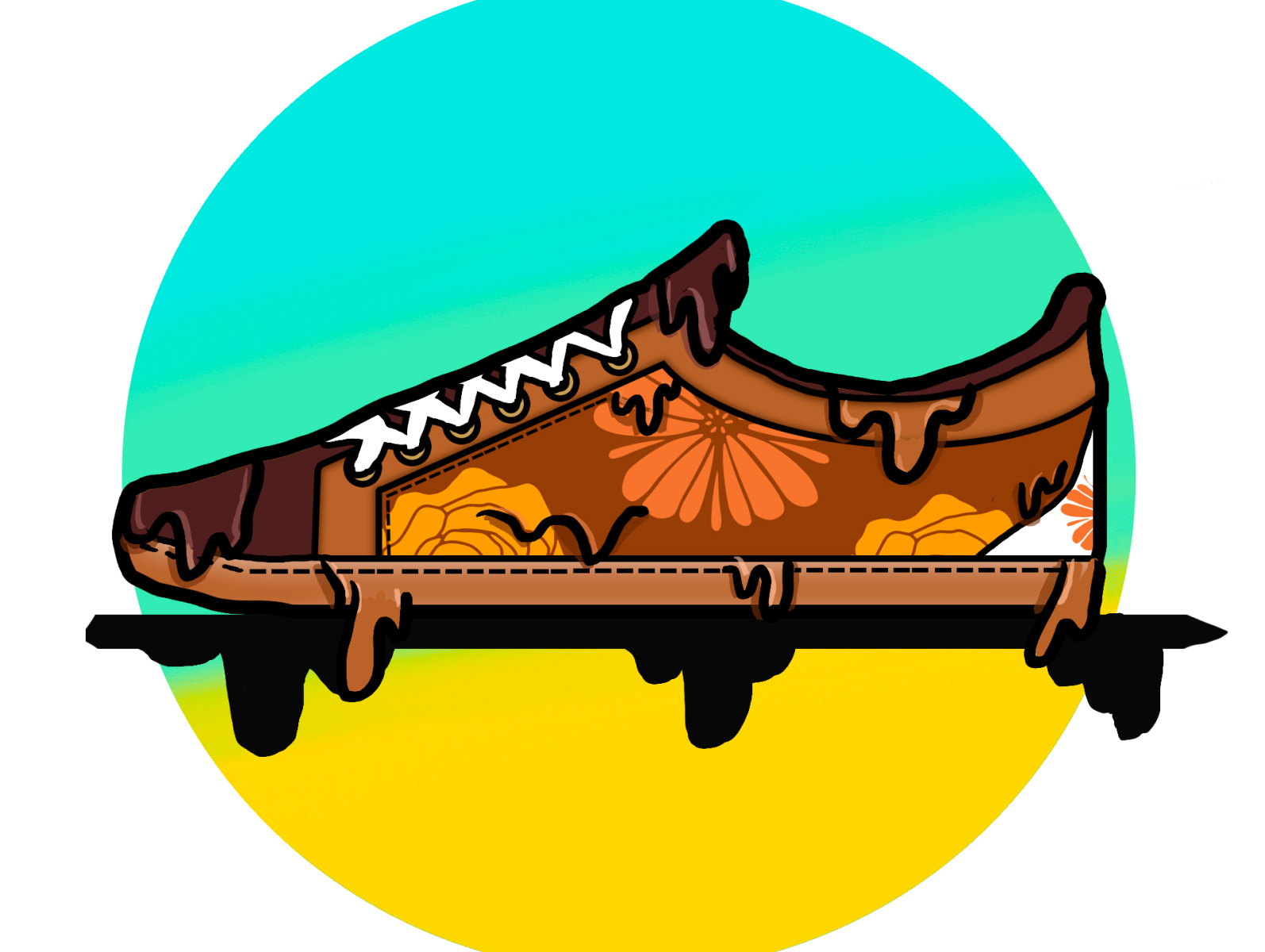 The heat is pressing, the sun's rays hit your feet, the dark leather absorbs the warmth, leaving you feeling drained, uncomfortable, and sweaty.
You contemplate your life-choices, why you decided to cop those Black Forces. You look around, everyone is wearing light sneakers. Blissful and in peace, enjoying the sun and heat.
You realize that dark shoes are just inconvenient for summer… But what now? Which white sneakers are trendy? Where to buy them? Are they comfortable?
We're here to help: rounding off the Top 5 light sneakers for summer, we give you the opportunity to prophylactically prevent melting feet this season.
Ask any sneakerhead for a comfortable, budget-friendly white sneaker and the answer will be Air Force 1. Add a subtle Supreme flex to it and you have yourself the perfect sneakerhead-footwear for summer.
The Supreme AF1 released in early 2020 but has restocked in limited quantities throughout the last seasons. A white leather upper features a small Supreme Box logo embossed on the heel, with a Nike Air midsole finishing off these clean summer kicks.
Flex, comfort, breathability, durability, light – what more do you want?
 buy the Air Force 1 Supreme on Drip Drops here.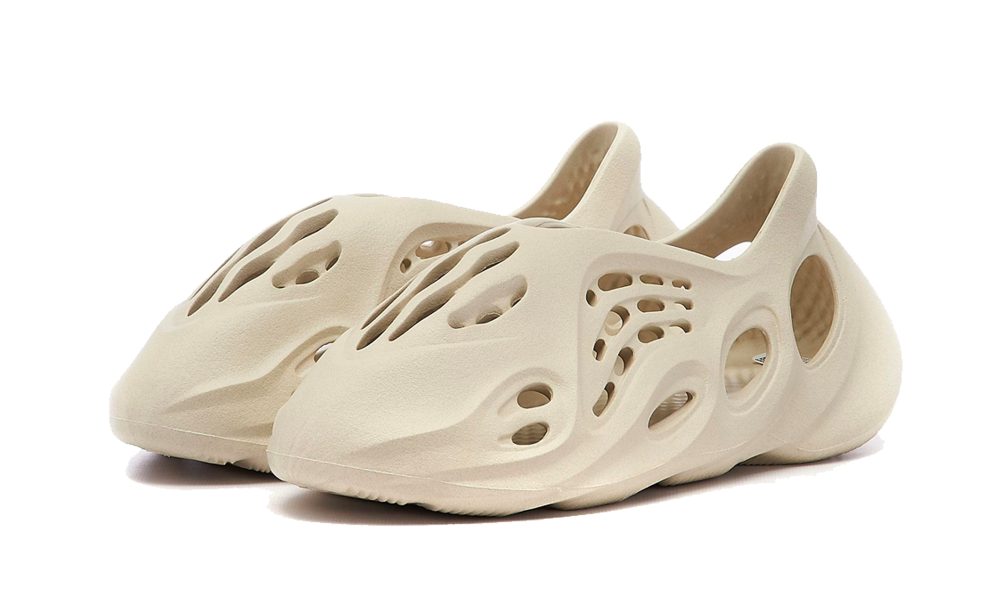 I could write some paragraphs about why this sneaker specifically is so breathable, but I think a glance at the product will make the question fairly self-explanatory.
The Foam RNNR Sand has made headlines throughout 2020 and 2021, first being hated and ridiculed (as all new Yeezy silhouettes are), but is now leading the charts for most coveted and most talked-about shoe of the year. Ye is back, making waves with unconventional, but innovative ideas and designs.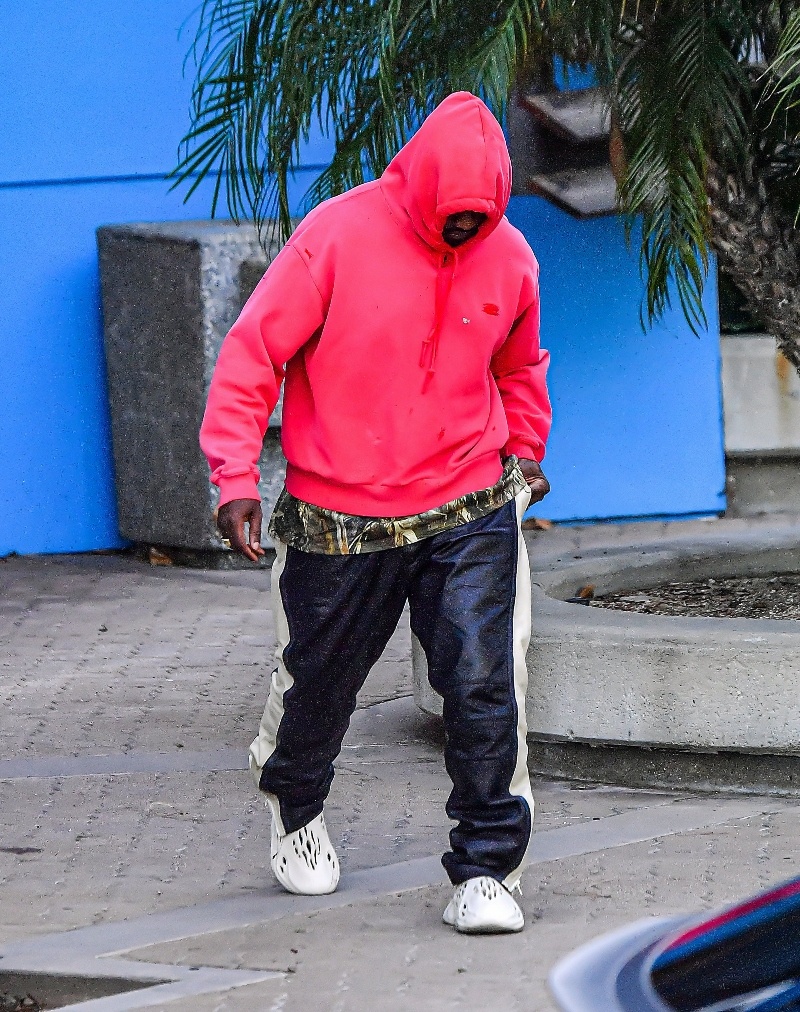 Futuristic thinking, combined with an emphasis on comfort is the motto of this year, and Ye has perfected it with the Foam RNNR. Especially the "Sand" colourway, released in May 2021, is (as the name states) ideal for the beach, given that you don't mind some sand in your shoes.
buy the Yeezy Foam RNNR Sand on Drip Drops here!
Nike Dunk Low Photon Dust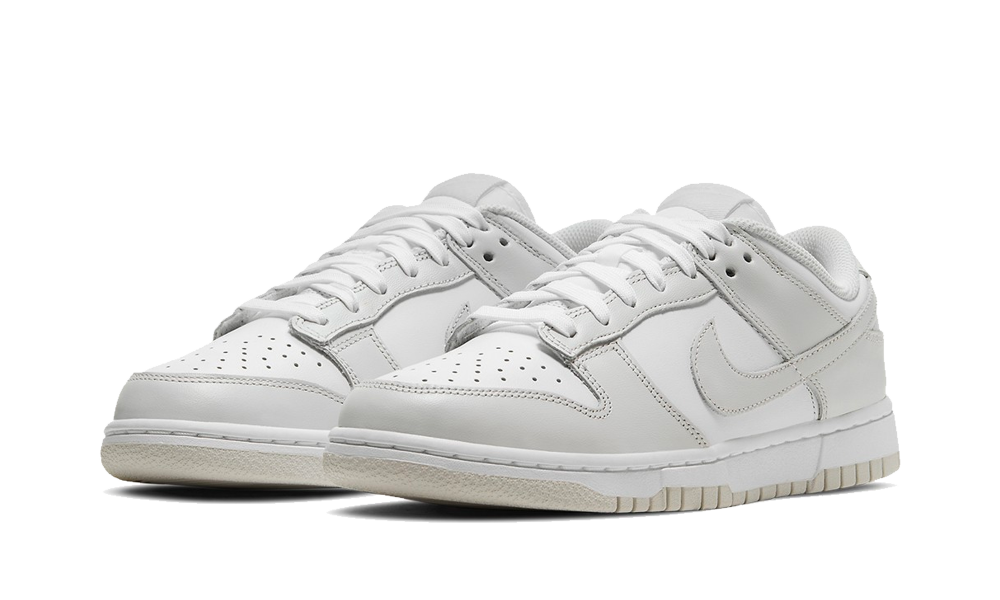 A low-top sneaker for summer 2021? Can't be missing a Dunk Low. The silhouette that really redefined Hype in 2020 and 2021 just doesn't stop making waves. Accordingly, it really deserves a place on this list.
There are some crazy colourways out there, collabs with Travis and Off-White, tear-away uppers, but for the sake of this list we kept it simple. What simpler low-top sneaker than the Dunk Low Photon Dust? The sneaker is constructed from a white leather underlay with "Photon Dust" grey overlays, resulting in a very light-grey overall aesthetic, perfect for that summer fit.
The Photon Dust grey also adheres to the Pastel-flair that we have been seeing more and more in the last months, a trend that will certainly define footwear this summer. Keep it clean and simple!
While this sneaker absolutely doesn't fall into budget-friendly summer kicks, it compensates the price with literally everything else.
Hype – one of the most popular and coveted silhouettes of the last years; Sacai has established itself as more than a luxury brand, the Nike partnership is widely recognized and appreciated by sneakerheads.
Comfort – the double-stacked sole really makes you feel like walking on air, the shoe fits snug around the foot and could probably even be used to go hiking. I highly advise against it, though.
Breathability – Well, the upper is more of a ventilator than an upper, so that question answers itself.
Durability – Nike is often criticized for poor manufacturing and quality, but the Sacai Vaporwaffle is so exceptionally crafted that you certainly don't need to worry about durability, unless you actually go hiking, but that's your choice.
Are you tired of buying sneakers that last a season before becoming dirty, smelly, broken and uncomfortable? If you want to invest in a sneaker that'll make you and your feet happy for the foreseeable future, the Sacai Vaporwaffle is ideal for you. This summer-ready colourway will repel the sun, the heat, and the haters.
buy the Nike Sacai Vaporwaffle Sport Fuchsia Game Royal on Drip Drops here!
Also, make sure to check out our other Sacai sneakers here.
Adidas Forum 84 Low Orbit Grey
Adidas is finally hopping onto the Retro-train, something Nike has successfully been profiting off the last years with Jordan 1's and Dunks. The adidas Forum 84 was introduced – you guessed it – in 1984, as adidas forefront Basketball performance sneaker.
The shoe remained relevant for quite some time but dipped after a while. Now, adidas re-recognized the sleek design and insane comfort of the shoe and gave it another chance to show its potential to an audience that probably wasn't born in the OG Forum era yet. In 2020, Beyoncé released a Forum 84 High and Low as part of her Icy Park collection, marking the return of the Forum 84. Since then, multiple collaborations have surfaced, including the likes of Puerto Rican rapper Bad Bunny and Saudi designer Arwa Al Banawi.
Beyonce Ivy Park "Icy Park" Adidas Forum 84 Low and High
The silhouette somewhat resembles the Nike Dunk, especially in terms of the toe box and midsole, but a comparison should bear the release dates in mind: the Forum was released before the Dunk ever saw the light of day.
What really makes the sneaker stand out, however, is the strap that enhances support and snugness of the shoe. Back then, this feature was pretty revolutionary, but today it serves more as a reminiscent vintage feature.
The Adidas Forum 84 Low Orbit Grey is perhaps the ideal light summer sneaker for 2021. A white-grey mix extracts all the potential from the gorgeous silhouette, combining a vintage look – yellowed elements and rugged suede – with modern touches of premium leather and contemporary adidas technology.
The Forum 84 is gaining immense hype, thanks to its comfort, its low retail price, but most importantly sneakerhead's growing annoyance of the Dunk being absolutely milked. Adidas always delivers in terms of quality, and while it has remained a little in the background of hype in the last years, the Forum 84 might be the shoe that puts adidas back on track to overtake Nike as the relevant sneaker producer.
Sand, Dust, Vapor… sneakers are embracing the earthy spirit in 2021, and we have exciting times ahead of us. This summer will certainly see an insane variation of hot sneakers. Make sure to get ready for summer and cop your light sneaks on Drip Drops today!
by Freddy Schwoerer of Drip Drops
---
---
← Older Post Newer Post →
---