Blend into the Falling Leaves: Drip Drops' 5 Best Autumn Sneakers
• Freddy Schwoerer
Autumn is right around the corner, get your heat ready!
While many are still enjoying one of the warmest summers ever, others are already preparing for the colder days. Regardless of how long you've been at the beach, how your feet have gotten used to Foam RNNRs and Yeezy Slides, regardless of how light and breathable your kicks are, the colder days are coming, and you better prepare. We've made our selection of Drip Drops' best Autumn Sneakers for the upcoming Fall season.
Dissecting every sneaker in terms of durability, water-proofness, and of course autumn-aesthetics, we've chosen our top 5 autumn sneakers for this year.
This one is a clear favourite, the list wouldn't be complete without it. As the name already suggests, the Protection Pack is constructed for outdoor-wear and ruggedness. With New Balance's eye for quality and durability, you can't go wrong with the M2002R when looking for an autumn-shoe. It'll keep your feet comfortable throughout the season, protecting you from rain, snow, and wind at all times. Plus, even if you go too wild and scratch your shoe, the pre-distressed suede upper will ensure that any wear-signs are covered up by the design.
It's a sneaker that was made to be worn: "A Refined Future" perfectly describes New Balance's attempt to move away from keeping sneakers unworn in your closet, a motivation to wear and tear your footwear the way it was meant to be. The balance between old and new, both in terms of the silhouette and its aesthetics.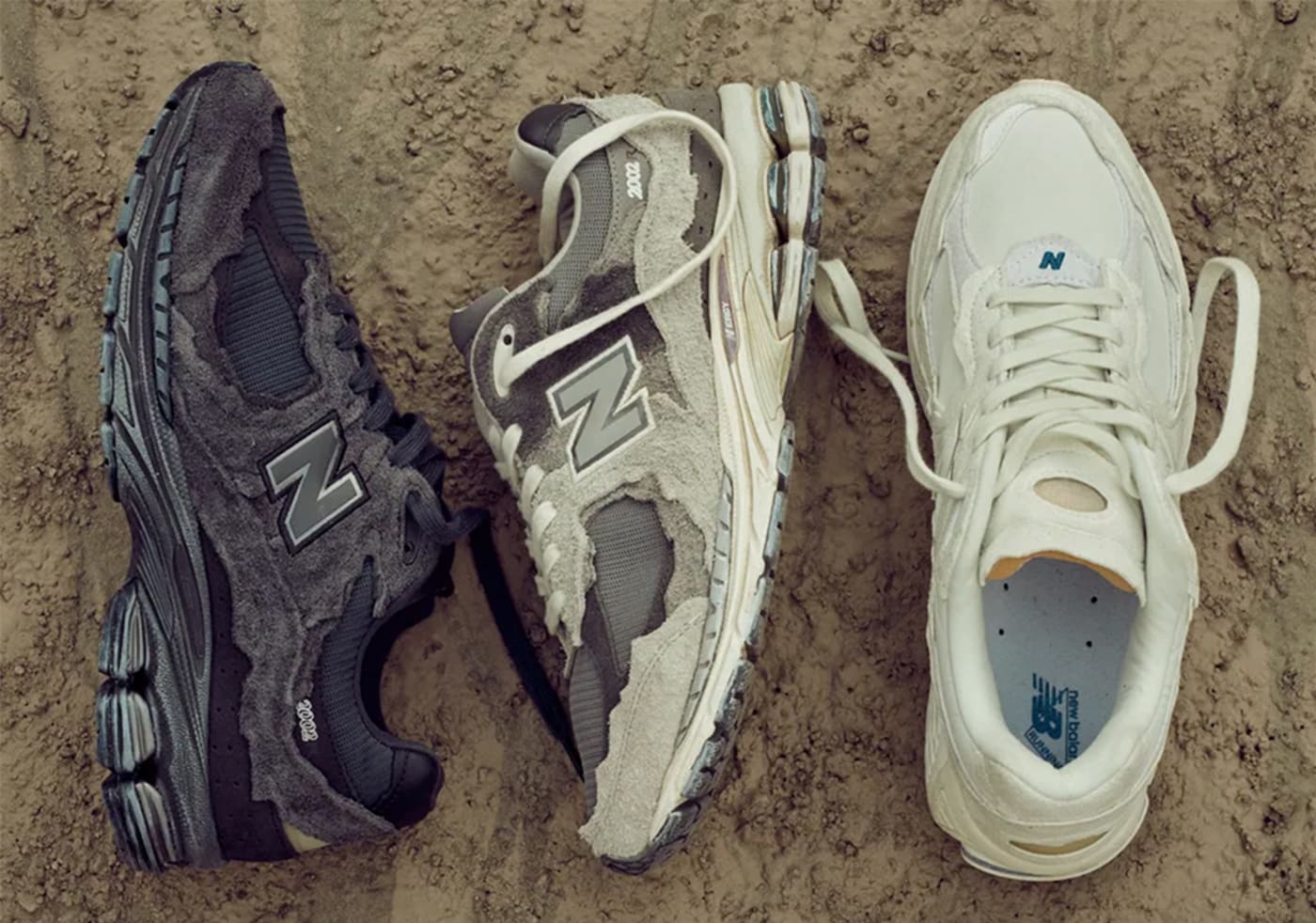 Apart from this sneaker being a great outdoor-ready shoe, it's actually aesthetic. The Protection Pack was originally set to release as a standard GR, expected to sit on shelves and reach a small target market looking for an outdoor shoe. However, with New Balance designer Yue Wu's gorgeous interpretation of this dad-shoe, the sneaker quickly grew in demand, becoming one of the most sought-after silhouettes of 2021. All organic hype, no unnecessary collabs, no excessive marketing campaign – a sneaker that covers all criteria for the perfect autumn shoe.
Nike's collabs with Japanese fashion label Sacai has resulted in a completely new range of futuristic and abstract silhouettes that sneakerheads and art experts can commonly appreciate. One of the most innovative designs is unarguably the duo's take on the Vapormax and LD Waffle alike. The Nike Sacai Vaporwaffle is the ideal blend between athleticism and streetwear, a mixture of sleek and chunky, streamlined through complexity.
Even better, the Vaporwaffle offers more than just design. The sneaker is insanely comfortable, made possible through the Nike-produced stacked midsole which adds cushioning like you've never felt it before. A rigid, yet somehow flexible mesh upper combined with durable suede will guarantee warmth with acceptable levels of breathability, so that your feet will remain protected and comfy, but you'll never be uncomfortable taking off your shoes.
The Sacai Vaporwaffle offers versatility beyond imagination. Ready for the colder seasons, but just as wearable with swimshorts. Combineable with a suit, but will look just as good with sweatpants. Going for a hike and straight to the red carpet after? No problem. The Sacai Vaporwaffle looks as good as it feels for every occasion, especially in autumn.
While Nike's marketing campaign put full focus into convincing us that this is a completely novel and unique take on the Jordan 4, we all see the purple Travis Scott F&F in this sneaker. Since the latter is literally impossible to obtain, fans were actually delighted to get a knockoff version, and finally a purple Jordan 4. With the rise in the silhouette's popularity, and colder days preparing us for warmer sneakers, the Jordan 4 Canyon Purple released at the ideal point in time, getting us ready for autumn.
The titular Canyon Purple blends into the autumn hues, with Safety Orange details getting us amped for Halloween. Alligator Green blends into the design on the eyelets, mudguard, and outsole to add yet another earthy, autumn-y tone.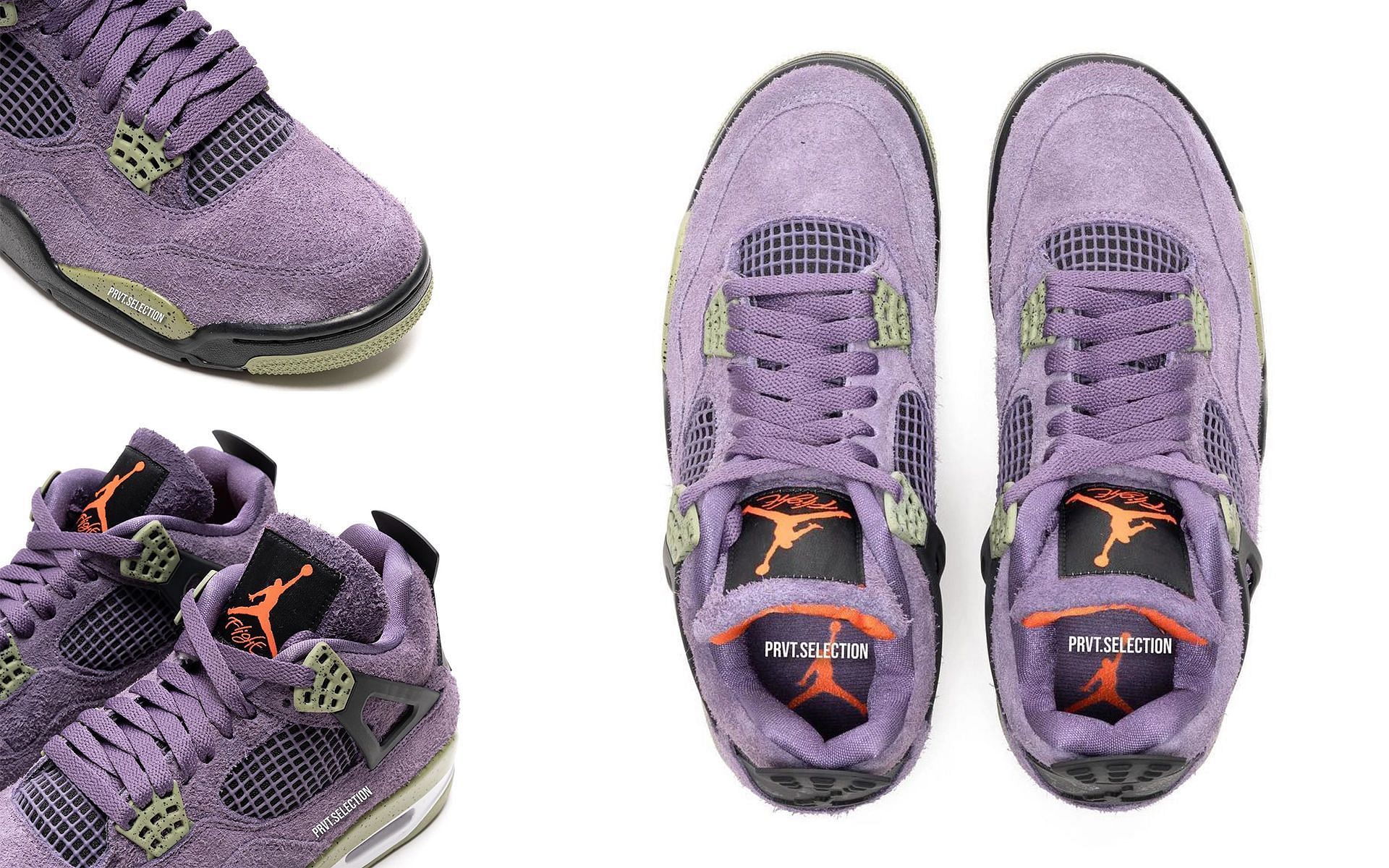 Apart from the beautiful design and its reminiscent with the Travis-Grail, there are other features that make this shoe your go-to autumn sneaker this year. The Jordan 4 provides ultimate durability and quality, warmth is guaranteed under the thick suede upper, and the AJ4 originally being designed as a basketball-sneaker guarantees to satisfy your athletic and comfort-related needs.
If you're behind on sneaker trends, here's an update. The Jordan 4 is the silhouette of 2022, and while the warm summer is preventing us from rocking Four's all day, once autumn hits you'll be seeing this silhouette everywhere. It's the perfect time to cop the best colourway for autumn right now. And the Jordan 4 Canyon Purple might be just that.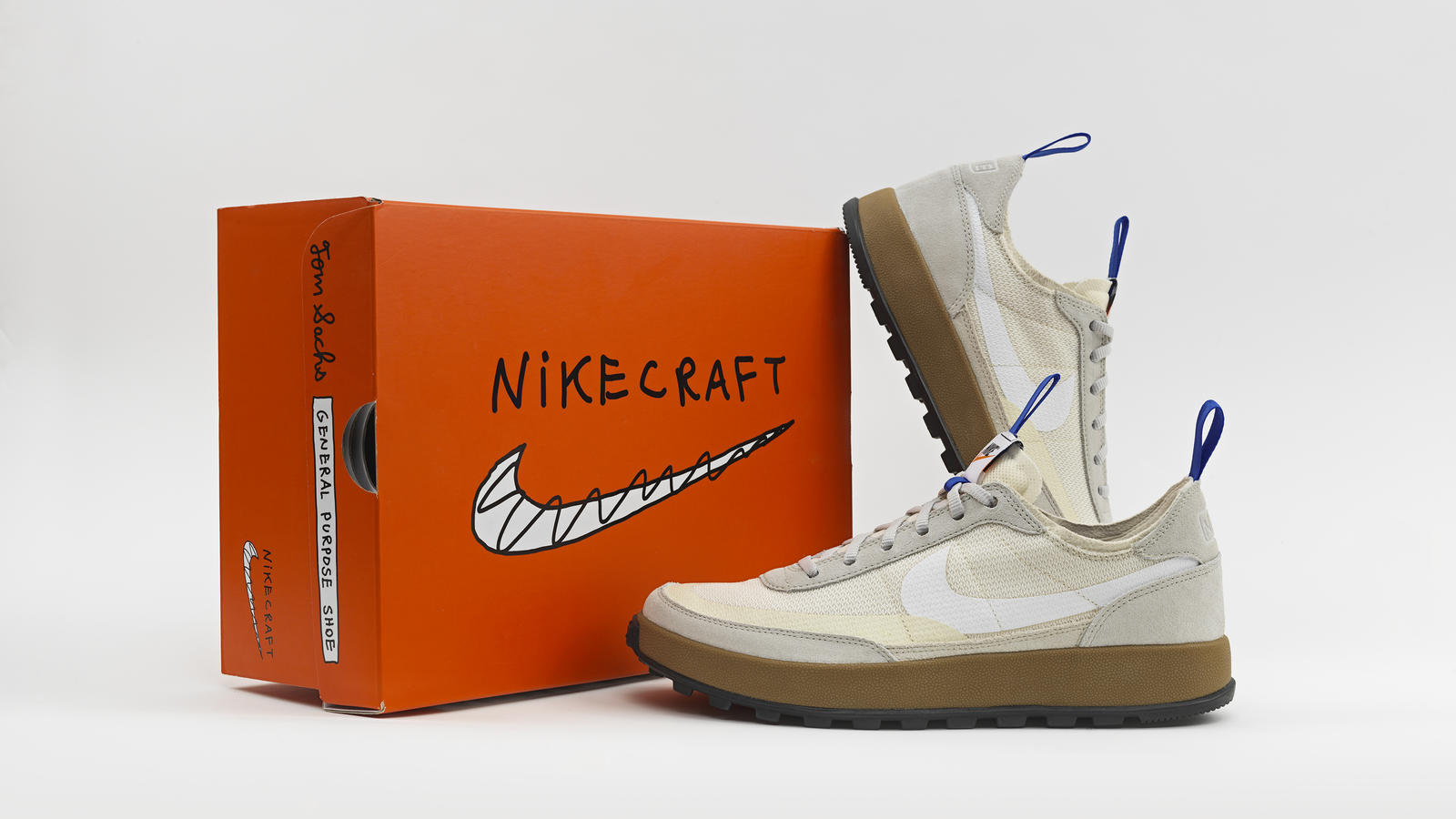 The relationship between Tom Sachs and the sneakerworld is difficult to comprehend. Debuting his craftmanship-inspired take on footwear with the Mars Yard back in 2012 (the 2.0 released in 2017), the space-fanatic contemporary artist has since only released the Mars Yard Overshoe, a moon-ready boot made from actual spaceflight materials. Nevertheless, sneakerheads are inspired by his unique vision of what footwear is supposed to be, and his latest release proves this once again.
Releasing with the assertion "Your shoe should not be the most exciting thing about you", the new Nikecraft General Purpose Shoe is a sneaker that defies all levels of minimalism. While we don't entirely agree with the expression, the principle of general-purpose footwear and utilizing your sneakers as wearables instead of trophies makes an important statement.
The sneaker should be worn, and it should be worn in autumn. The ultra-light upper is created from a double-knitted mesh that ensures breathability, yet protects you from the rainy days in fall. Combined with a thick 3-piece molded cup sole, the shoe is like wearing a comfortable and rigid sock with an indescribably comfortable sole. EVA foam creates the first layer of cushioning, while a soft-gum rubber midsole and a durable rubber outsole provide traction and durability at levels we haven't seen before.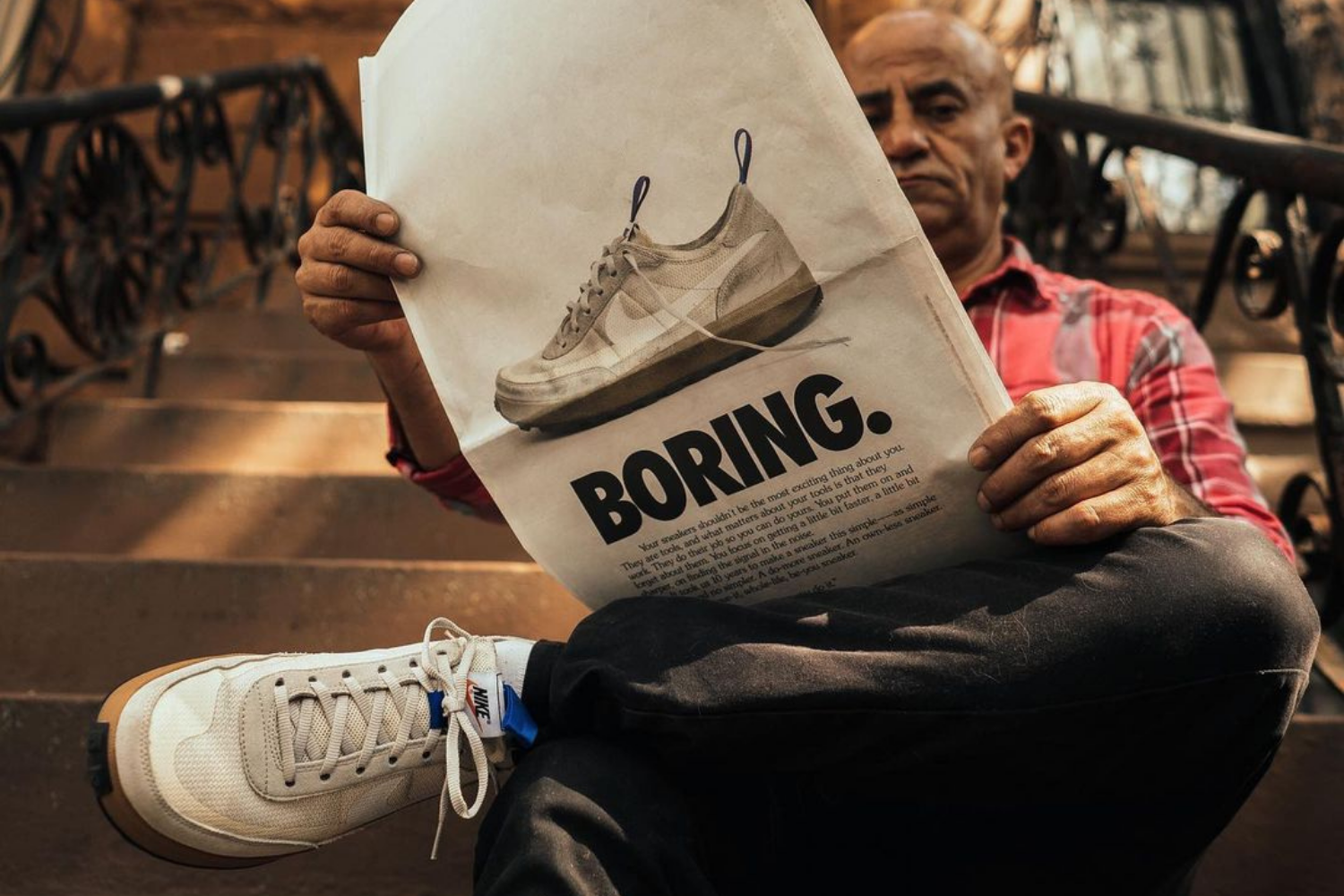 We can talk more about the material choice, but since this isn't supposed to be a 500-page novel but an autumn-sneaker advice, the simple facts remain: minimalism and utility is the design center, material choice is impeccable, quality is beyond anything Nike has ever created. This is not a sneaker to display in your shelf, it's the sneaker to get you through autumn. Created to defy beyond earth's challenges – so the cold days should be a cup of tea.
 What will you be rocking this autumn? Let us know in the comments below.
by Freddy Schwoerer of Drip Drops
---
---
← Older Post Newer Post →
---