Classic Yeezys – who will remain?
• Freddy Schwoerer
Some will just remain classics...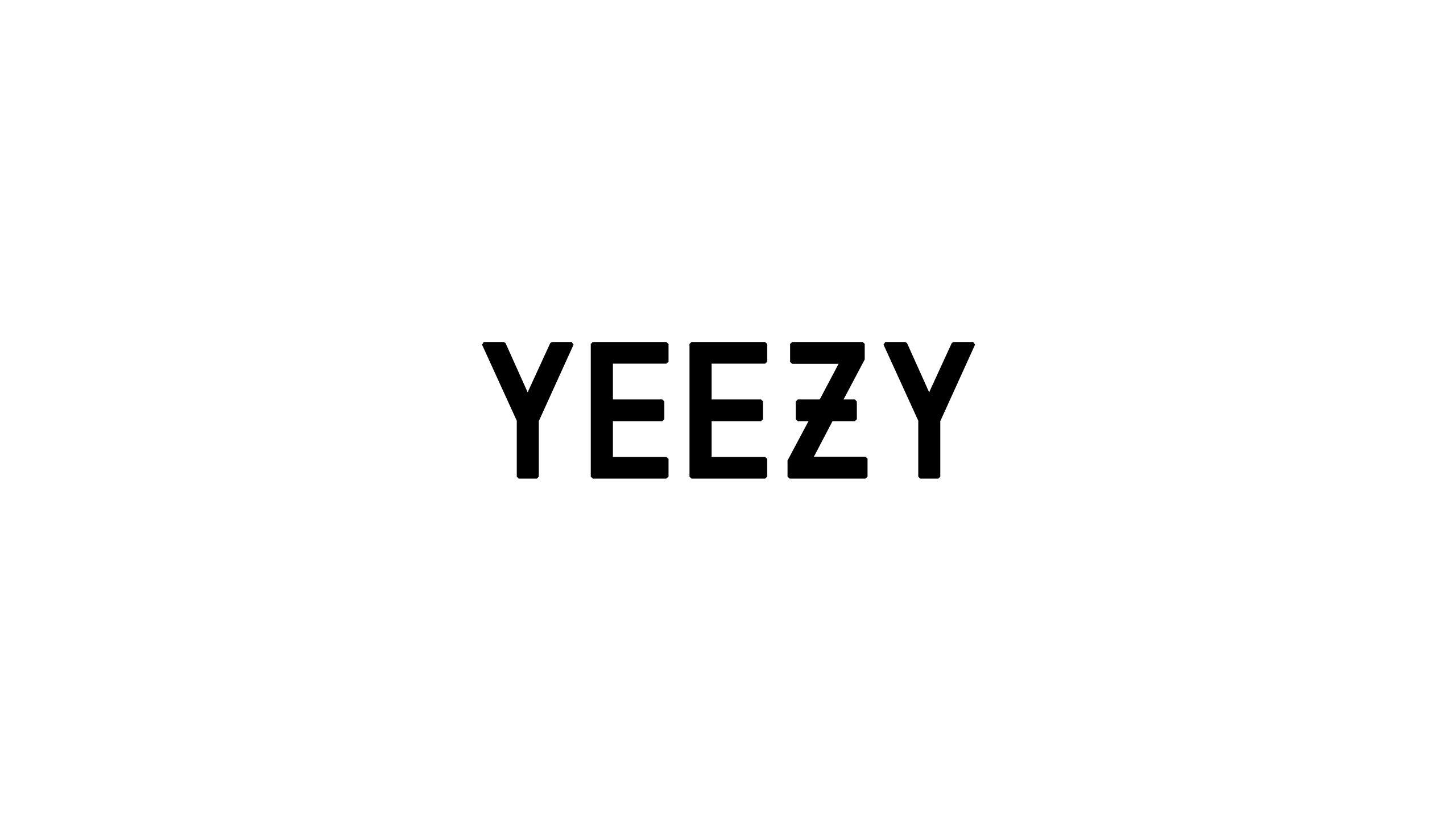 As sad as it may seem, the Yeezy Hype will die out some day. It's the nature of the game. Similar to the Nike Dunk, weekly releases and repetitive or generic colourways will essentially kill the demand and smother the excitement. The joy of finally getting a W on the SNKRS or Confirmed App just doesn't feel as nice when the same sneaker in a slightly adjusted colorway releases just a few days later.
Therefore, just like Virgil did so well with the Dunk Low, Adidas has to come up with a strategy to keep Yeezy going, they need a long-term strategy for the ultra-successful partnership to make sure their sought-after sneakers remain sold-out for years to come.
We have indeed seen a shift in Yeezy-designs in the last few months. Kanye West's aspiration to change footwear to a minimalistic earth-focused approach has become noticeable in the sneaker world, with other brands adapting the trend. The Foam RNNR, the Slide, the 700V3, spaceship-like silhouettes are reinventing sneaker trends.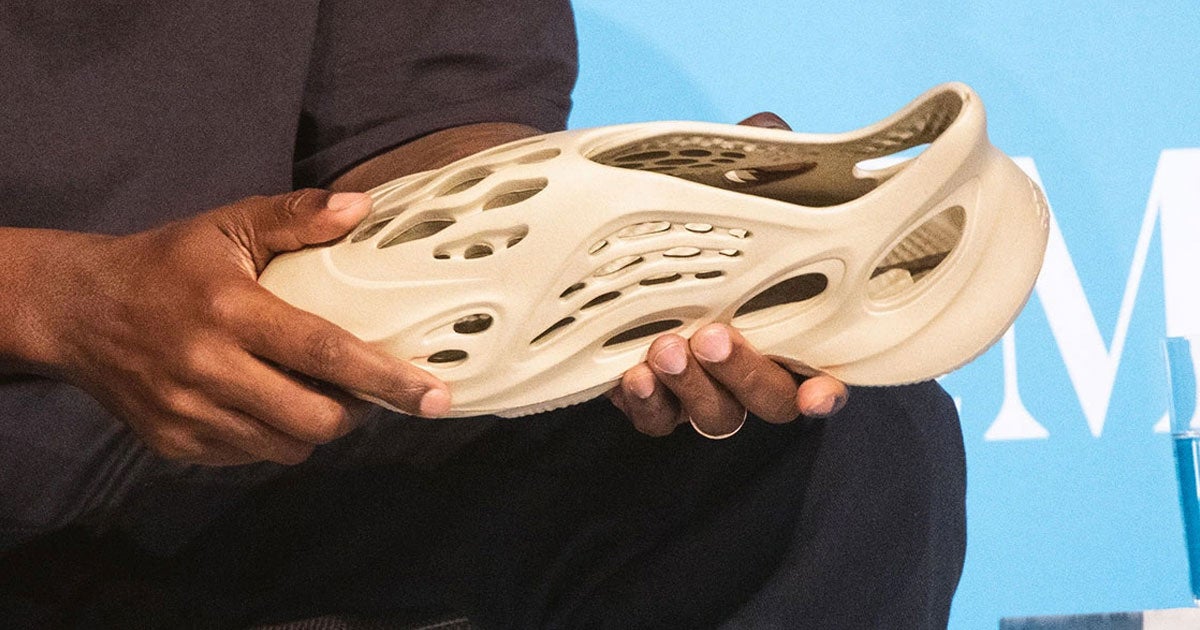 The Yeezy Foam RNNR (check out the hands-on review HERE)
Whether this approach is successful has yet to be seen (and also depends on whether Kanye finally drops "Donda"), but one thing is certain – adidas is slowly but surely getting rid of the old, classic Yeezy silhouettes.
It wouldn't be surprising if the 350V2's, the 700V1's or the 500's will soon see an end of production. While many (and there really are many) silhouettes will soon become forgotten, a few will remain.
Without further ado, the Top 5 Yeezy's that will still be classics in years:
5. Yeezy 350 V2 Zebra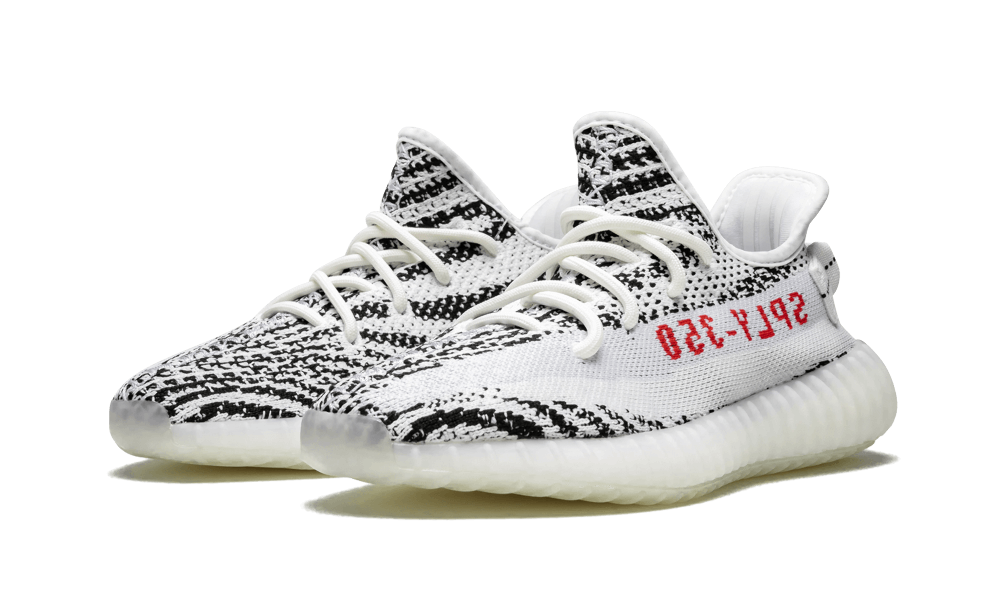 The Zebra turned the sneaker world upside down in its inaugural release early 2017. One of the first 350V2's to release, it was became loved due to its unconventional design, mixing heavy contrasts and bright reds into a monochrome sneaker. While opinions were mixed at first, on-feet pics convinced sneakerheads to indulge into Kanye West's creative vision that would change footwear for good.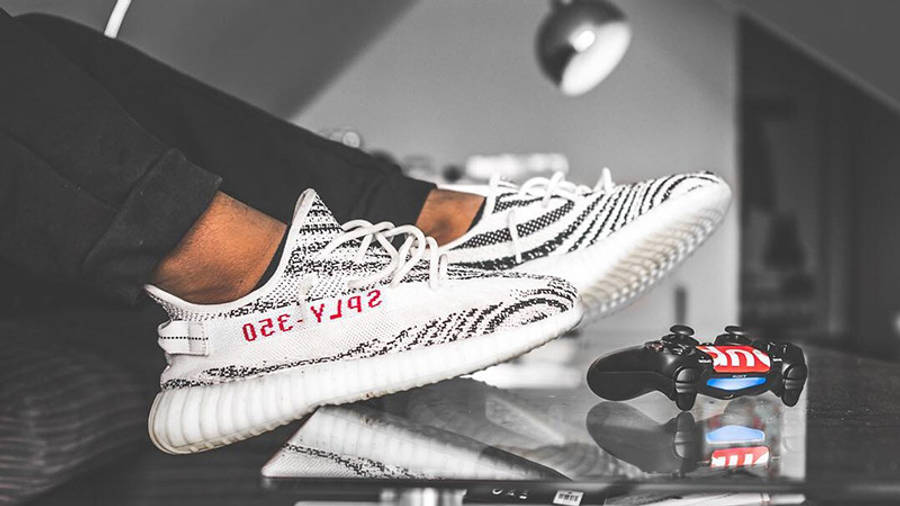 In times when the most probable manner to obtain a Yeezy was camping out for days in front of stores made it possible for the real sneakerheads to cop. Can't put humanoid bots in front of a store to purchase the sneaker for you (…yet).
Still, production numbers were so limited that resell was sky-high and just kept climbing. Even after numerous re-releases by adidas which caused prices to slightly drop, the sneaker just gained and gained in popularity. Now being one of the most iconic and legendary Yeezy's of all time, it really deserves a place on this list.
4. Yeezy 700V2 Static
Many sneakerheads who prefer clean, athletic silhouettes over intricate and complex designs, claim the Yeezy 700V2 Static to be their all-time favourite. Can't blame them: the sneaker is perfection in what it aims to be – sleek yet loud, minimalistic yet bulky, comfortable, durable, breathable.
Quality on the Static is also absolutely stunning, Nike has no chance keeping up here. To put icing on the cake, reflective 3M three-stripes on the side add that touch of flex in the dark.
While Yeezy's evolution is continuous, the static is static in its beauty.
3. Yeezy 350V2 Black Red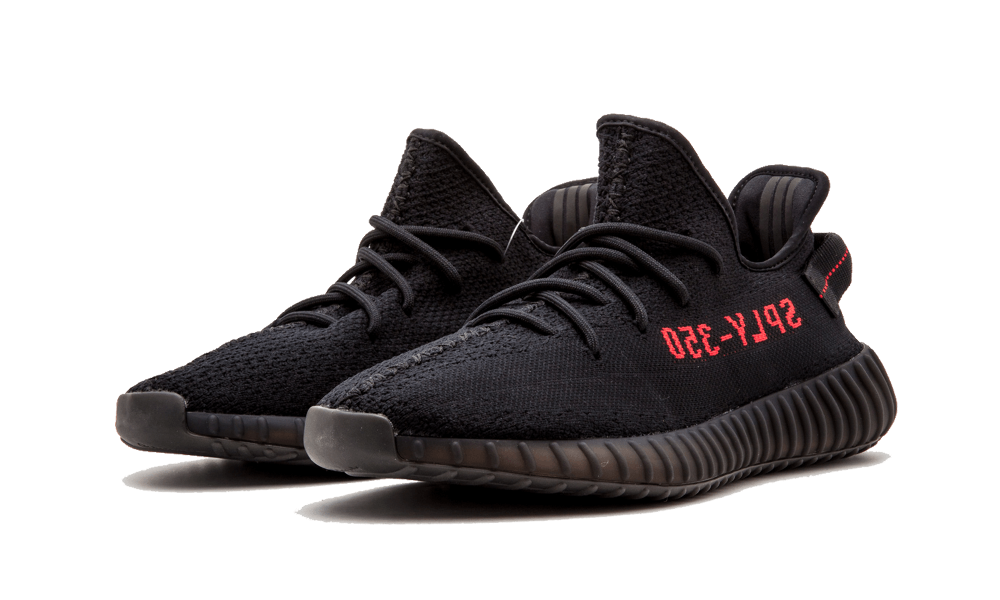 You don't need to be a shoe-expert to recognize this sneaker. Most people have (at least unnoticedly) seen these on feet and were probably not unimpressed either. If you would like to convince a non-sneakerhead of Yeezy's design quality, the Black-Red may be the ideal shoe to use.
While the sneaker is (nearly) all-black, it does not carry the same negative connotations as a pair of Black Forces might. Instead, it really extracts the best features out of an athletic black shoe to provide maximal comfort and sleekness.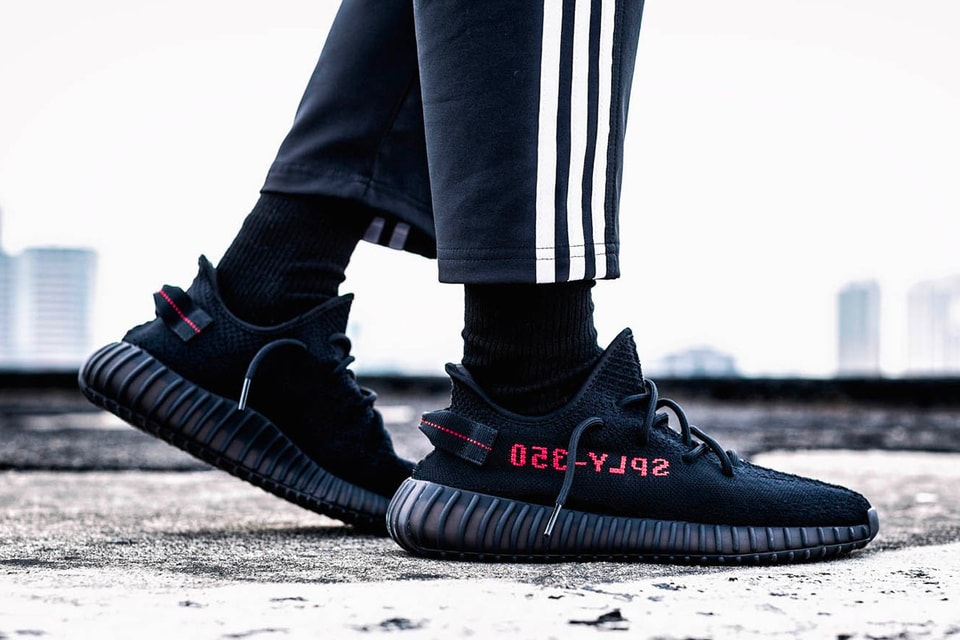 The Black Red originally released late 2016, also being one of the frontrunners of the Yeezy line-up, but re-released in late 2020, finally giving some others a chance to cop. It's an absolute classic, essentially works with any outfit, for any season, won't get dirty and carries all the comfort-qualities that Yeezy fans adore so much about the 350V2.
2. Yeezy 700V1 Wave Runner
🌊🌊🌊🌊🌊🌊🌊🌊🌊🌊🌊🌊
This sneaker made waves, this sneaker was a frontrunner.
The Wave Runner may have been the most influential Yeezy silhouette of all time. Yes, the 350s changed athletic footwear, but the Wave Runner did even more than that. At a time when bulky sneakers were slowly creeping into mainstream fashion culture, Balenciaga was absolutely overwhelming casual sneaker enthusiasts with their crazy Triple S. Versace's Chain Reaction sneakers were too much for those who were used to Ultra Boosts and Yeezy 350s.
The Wave Runner arrived at the ideal time point for what it delivered. An athletic, durable and comfortable shoe – in the form of a chunky dad-shoe. It desensitized masses towards more chunky sneakers, contributing to the success of the Fila's, the Rhytons, the Triple S's, the Monarch's, the list goes on.
Without the Wave Runner, these sneakers would have never reached the success they experienced. The shoe really demonstrated Ye's leverage in the sneaker industry.
1. Yeezy 350V1 Turtle Dove
If one Yeezy silhouette is still remembered in 20 years, it will absolutely certainly be the Yeezy 350V1 Turtle Dove. It was the first Yeezy 350 to release, it may be the most beautiful Yeezy to ever release, it is arguably the most valuable Yeezy to own to date.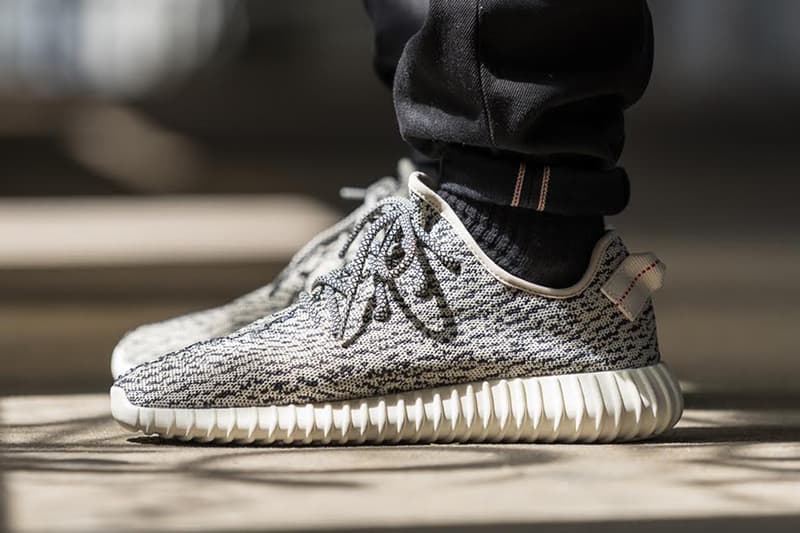 It started everything Yeezy is today. Without this work of art, Kanye West might never have gotten where he is today. The Turtle Dove is to Yeezy what the 1985 Chicago is to Jordan, what the Model T is to Ford, what the iMac is to Apple. If you have a pair, I recommend keeping it in your safe for a few more years. When the time comes, you can wear them out and feel above the clouds for a while. Or sell them and buy a car. It's your choice!
Do you agree that these five Yeezy's will stay classics forever? Let us know in the comments below!
by Freddy Schwoerer of DripDrops
---
---
← Older Post Newer Post →
---