Coming Soon: The Air Jordan 1 Hyper Royal
• Freddy Schwoerer
The name is even an understatement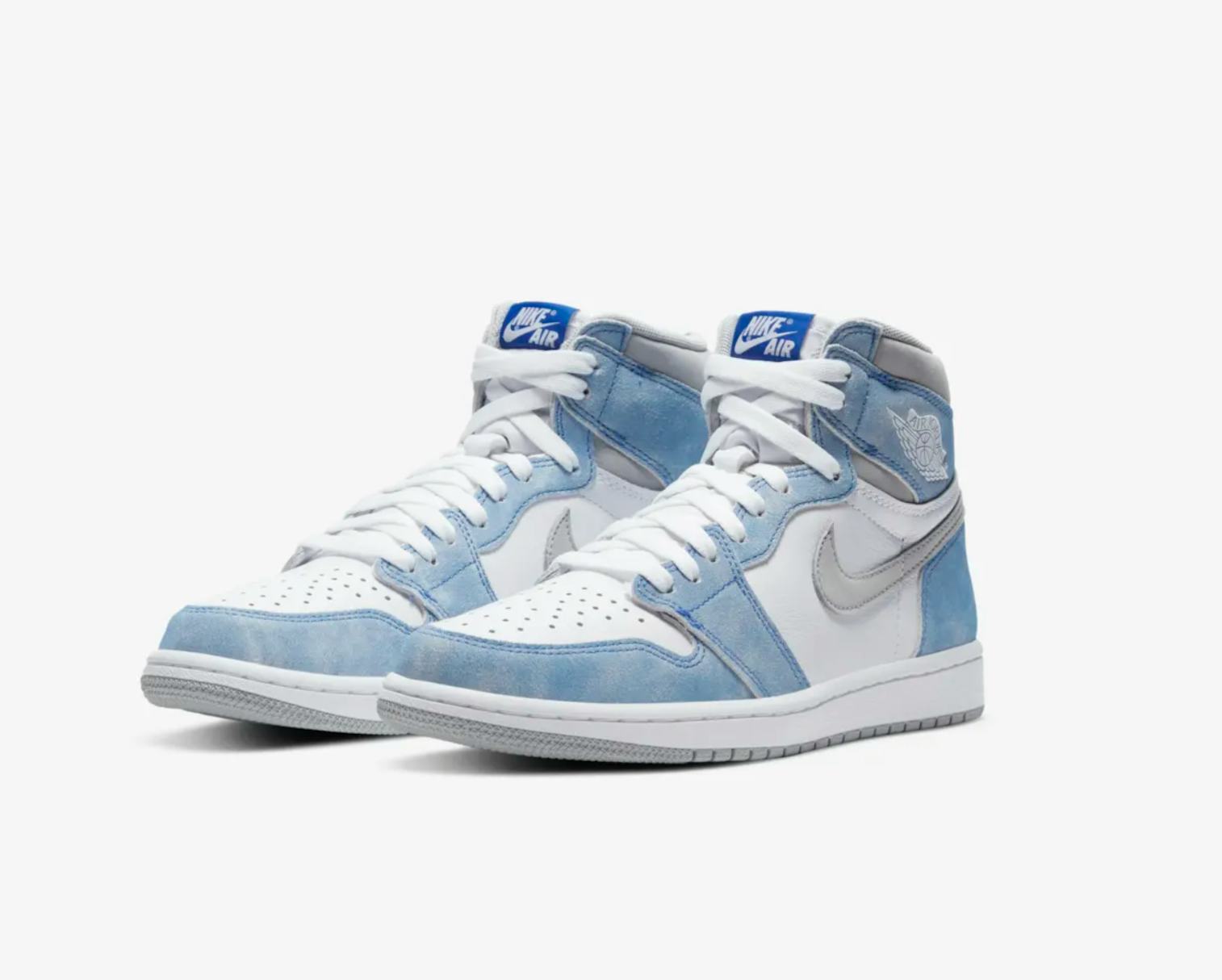 It's only been a few weeks since Nike blessed fans of the Air Jordan 1 with one of the best colourways of the year: The University Blue. Now, Jordan Brand is on full pursuit to bring competition to its own flagship: The Air Jordan 1 Hyper Royal is set to release on 17 April 2021 in full family sizing!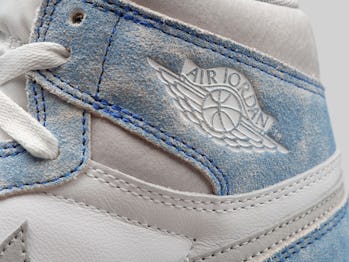 Imprinted Wings Logo & Grade School Sizing of the "Hyper Royal"
_________________________________________________________________________
Inspiration
The shoe might evoke some familiarity in sneakerheads. Not only does it exploit the colour blocking of the highly coveted Nike SB Dunk High Carpet Company, it also features similar construction to the Jordan 1 High Turbo Green, which became one of the classic Jordan 1 colourways of the last years. Both inspirations of the shoe are iconic in their own way and have beautifully contributed to the design of the "Hyper Royal". The word "Hype" in the name should become pretty validated by now.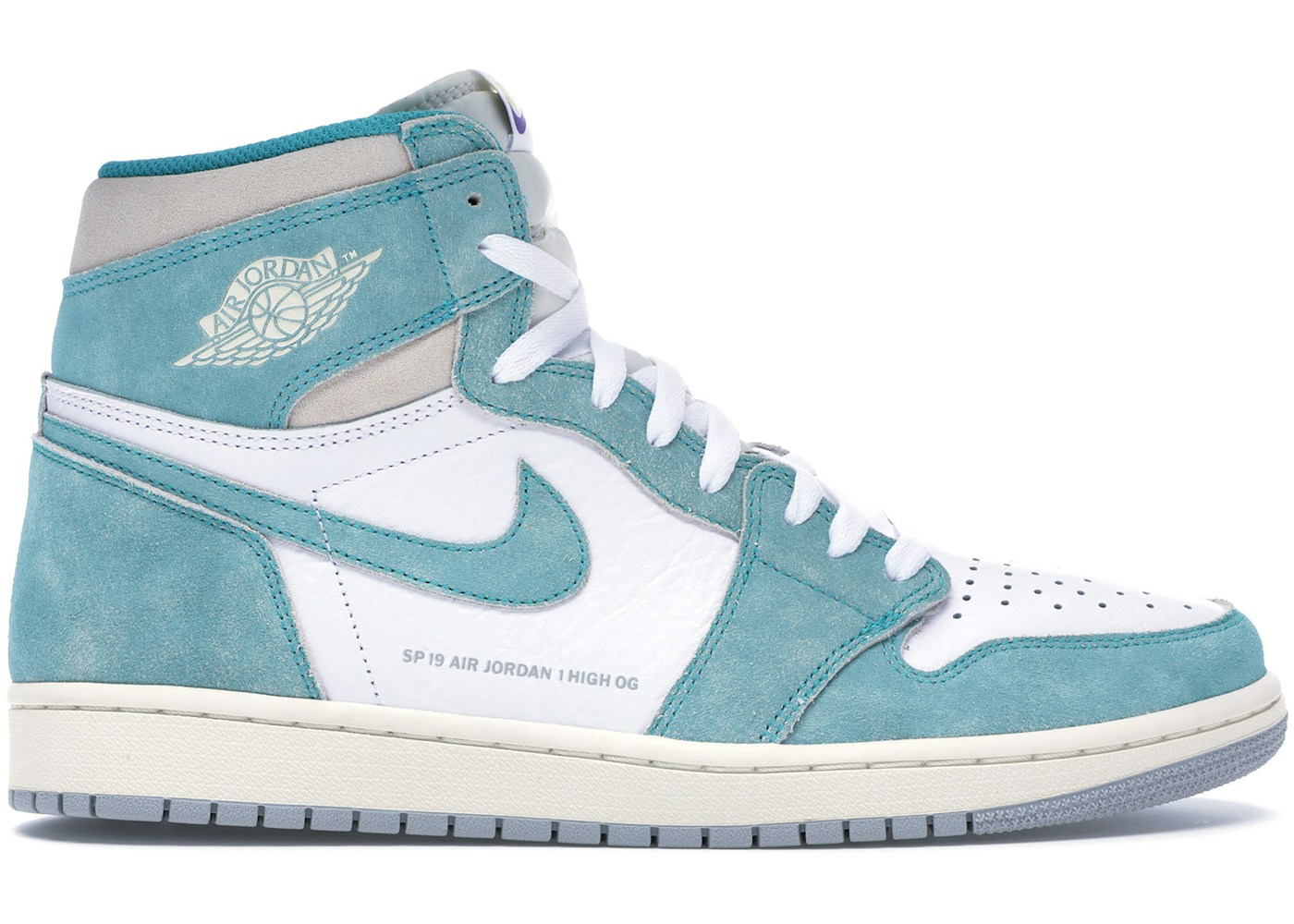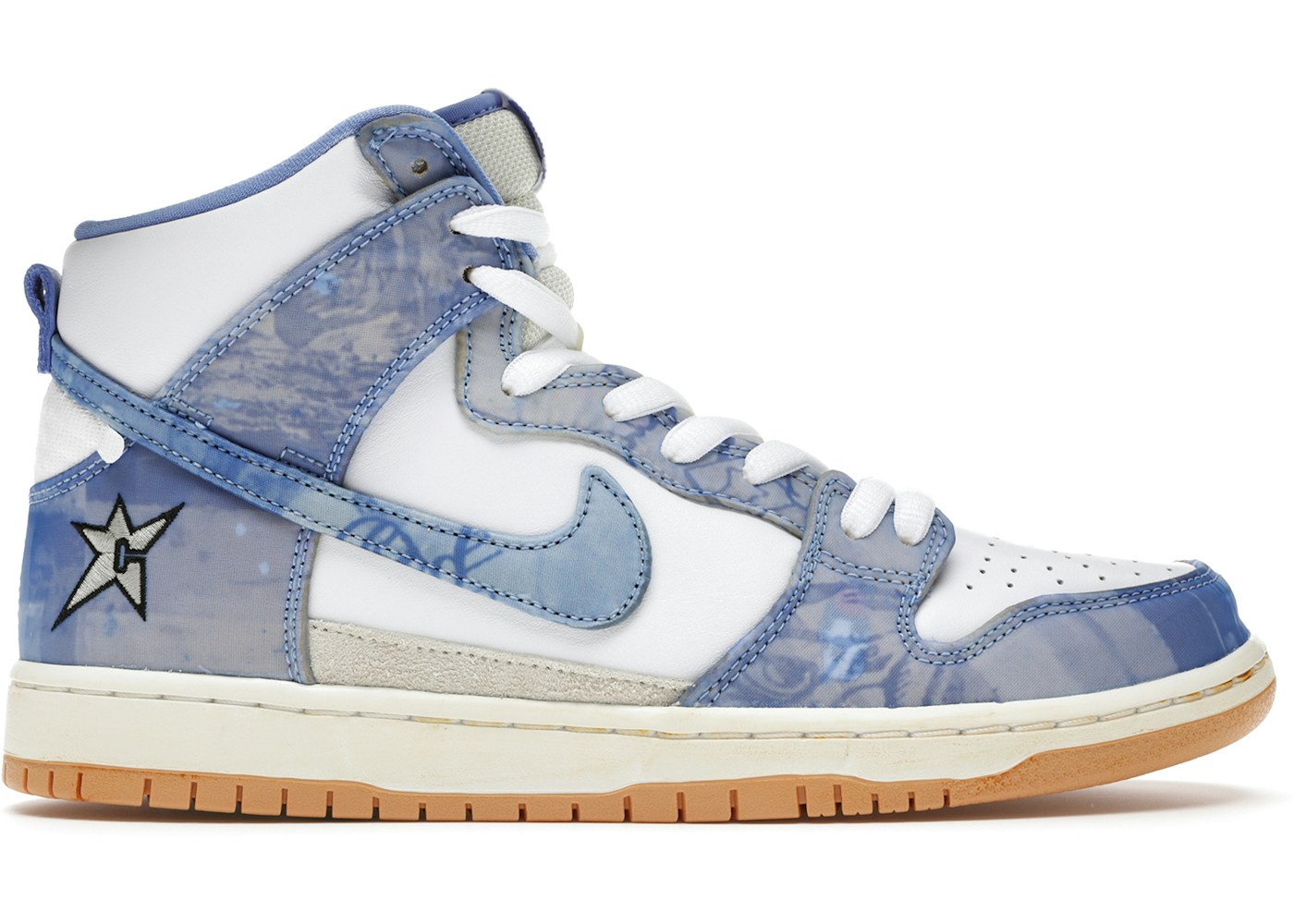 Nike Air Jordan 1 "Turbo Green" (2019) & Nike SB Dunk Carpet Company (2021)
_________________________________________________________________________
Materials
We have covered the "Hype", but a closer look at the material also validates the "Royal" aspect…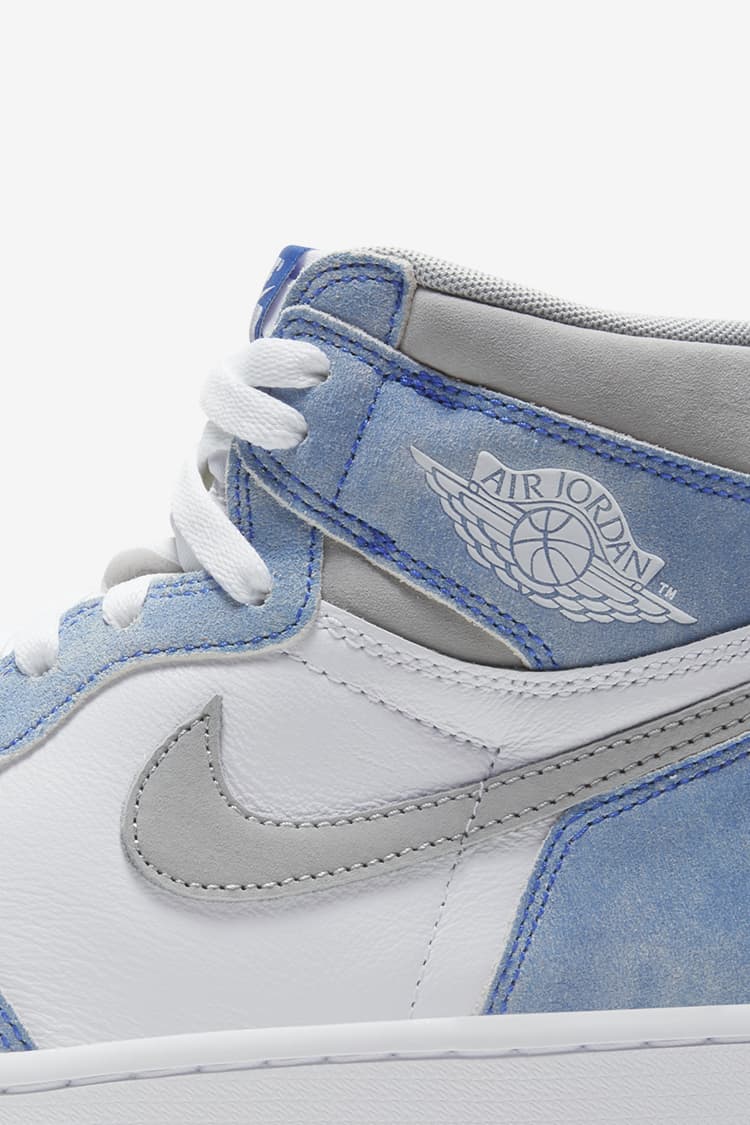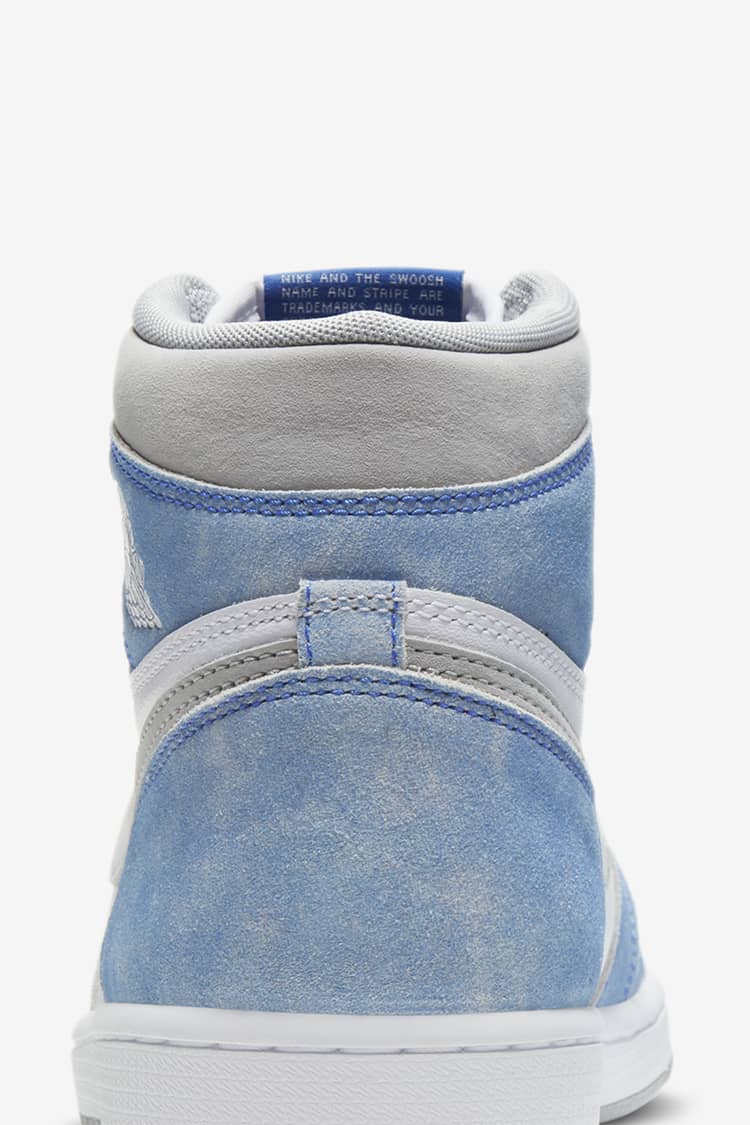 The base is constructed from smooth white leather with the titular distressed blue suede overlays. This creates the "rugged" look which definitely adds to the overall aesthetic of the shoe. Nevertheless, the choice of light blue still maintains the premium feel that justifies the "Royal" title. This is further accented by the collar and swoosh decorated in smooth grey leather with nylon stitching.
The white Nike Air midsole provides the standard Jordan 1 comfort, but is contrasted with the outsole dyed in the abovementioned grey that adds that luxurious touch. To harmonize it all, the Jordan Wings logo on the ankle strap is imprinted in the crisp white that synchronizes with the shoe's upper base.
_________________________________________________________________________
Hyper Royal vs. University Blue
The Hyper Royal is more of a complement than a substitute to the Air Jordan 1 University Blue, giving sneakerheads the opportunity to choose between two immensely hyped blue Jordan 1 Highs. While the University Blue has a cleaner, more homogenous upper which creates an artistic simplicity, the marble-look of the Hyper Royal gives room for rugged looks and more creativity in terms of matching fits.
______________________________________________________________
Have to choose?
The choice is honestly tough, both shoes have utilized blue tones in incredible manners: The University Blue has kept it clean with a completely smooth "Durabuck" upper but features more contrast due to the black elements. The Hyper Royal – on the other hand – has the distressed marble look which creates some unevenness, but adds that extra bit of detail that the University Blue might lack. A double-edged sword!
Further, while any UNC colourway is timeless, we all saw the success of a lighter blue in the popularity of the Carpet Company Dunk, so this is arguably a matter of priority.
Really a difficult decision, perhaps the only answer is "both"… Double Up!
by Freddy Schwoerer of Drip Drops
---
---
← Older Post Newer Post →
---