Easter Fle(ggs)! Best Sneakers for Easter Sunday!
• Freddy Schwoerer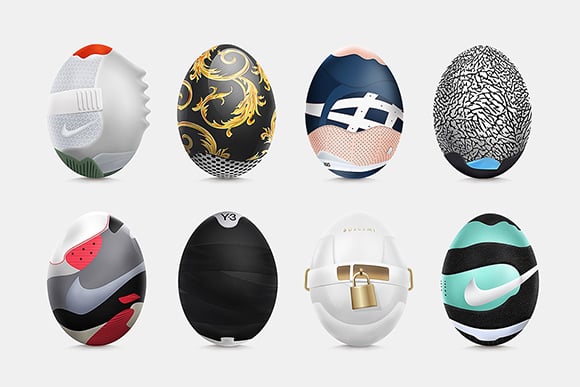 Happy Easter from Drip Drops! We provide some inspiration to flex on your easter-egg hunt! Put the candy on your feet with these gorgeous Easter-exclusive releases and special editions.
Adidas x Bad Bunny Forum Low 'Pink Easter Egg'
Adidas really missed their chance of naming this one "Bad Easter Bunny" …
Just in time for easter 2021, Adidas and artist Bad Bunny are dropping their second collaboration with the Forum Low "Pink Easter Egg". After an unanticipatedly hyped reaction to the first colourway released early March, this shoe will certainly be just as sought-after. The follow-up sequel dyes the classic Forum Low in full pastel-pink upper with varying materials providing the contrasts.
The sneaker will release timely, on Easter Sunday (April 4), meaning you might have to wait for next year's easter hunt to show everyone what a Bad Bunny you are.  
_________________________________________________________________________
Nike Air Force 1 Easter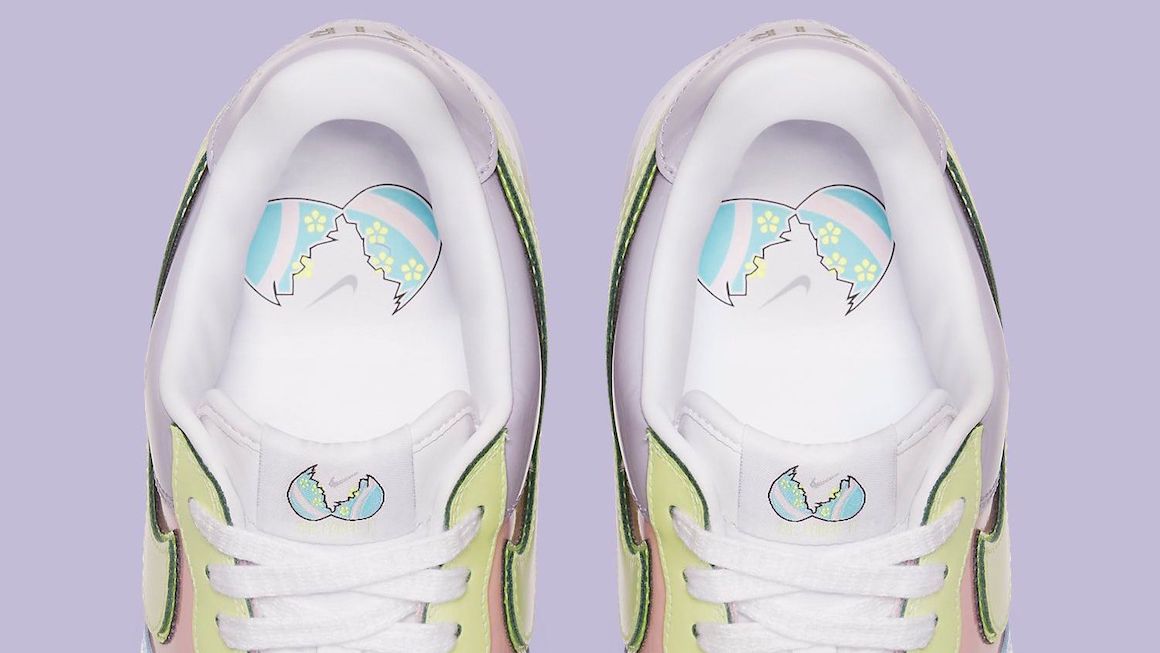 Year after year, Nike dresses its classic models in pastel shades just in time for Easter. In five of these years, the iconic Air Force 1 Low received the honor of representing Easter celebrations for the American Sportswear giant. While the colourways often do share similarities in terms of pastel-hues, there have been some fan-favourites among the set.
The 2005 version, termed the "Easter Egg", had a icy vibe to it. The 'titanium / lime ice-storm pink' hues perfectly resemble the emergence of blushing spring colors after a frosty winter. The shoe was released in small-scales and pairs are extremely difficult to find. Nike retro-ed the sneaker for Easter 2017, keeping the colourway in its original form, but once again holding stock minimal.
Finding a pair will be a proper Easter-hunt for those who are tired of looking for chocolate!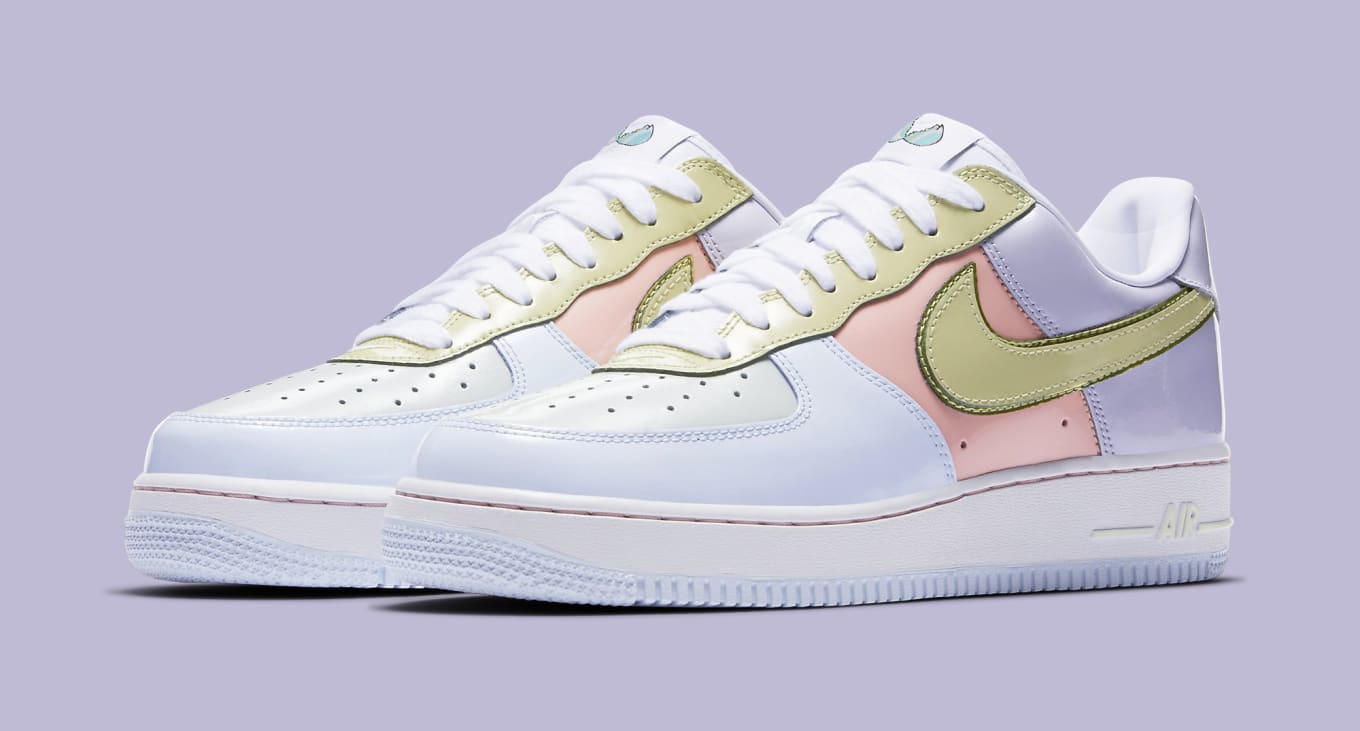 Nike Air Force 1 'Easter Egg' (2005/2017)
_________________________________________________________________________
In 2006, Nike stuck to the winter inspiration with the 'Medium Mint / Lemon Frost' colourway, once again resembling the seasonal transition of an arctic winter to a prosperously green and sunny spring. The tongue features the cracked egg logo representing the titular event.
Nike Air Force 1 'Easter' (2006)
_________________________________________________________________________
In 2017, Nike switched things up by altering the upper panels from shiny patent leather to premium suede and nubuck, accenting the pastel colours even better. High quality upper materials blend with the off-white midsole to create a muted, vintage-like look. Once again, the embroidered cracked egg on the tongue provides the Easter vibes, even though this shoe was delayed, releasing a month late. Nevertheless, the sneaker is beyond magnificent and completes both colourful and monochromatic outfits. While even your mom will adore your footwear during Easter Lunch, you can carry on rocking this shoe all throughout summer!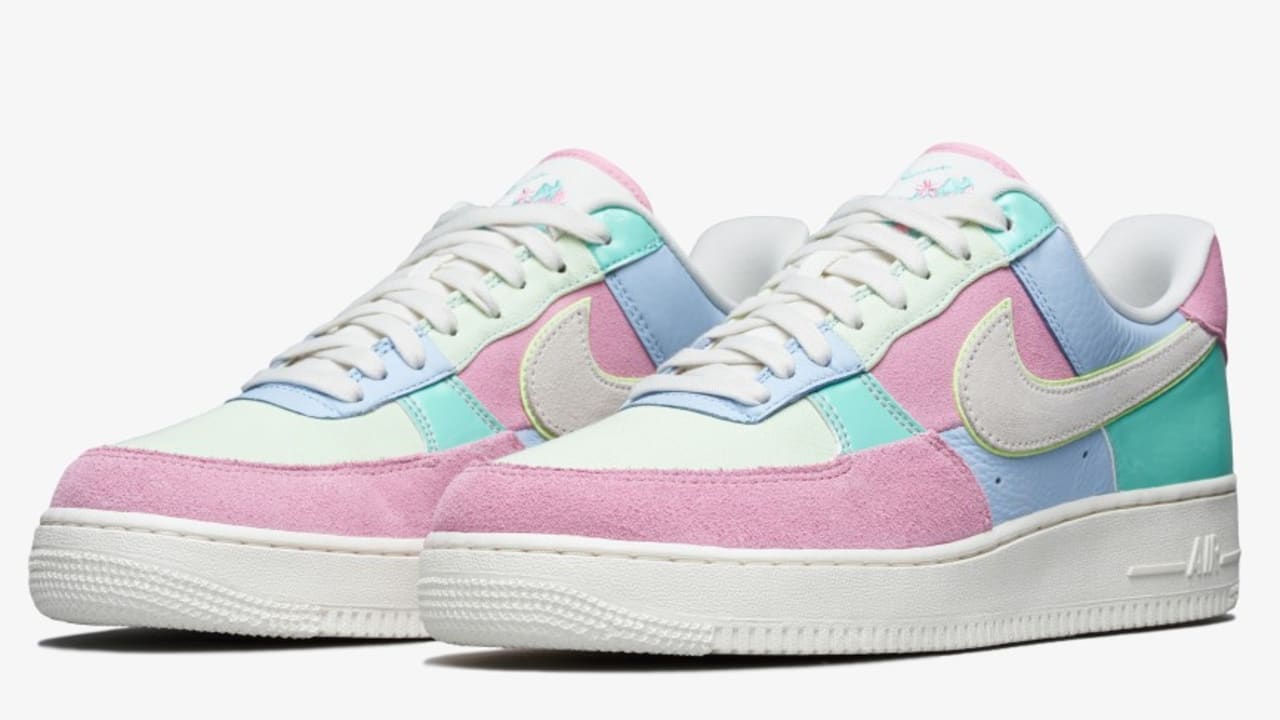 Nike Air Force 1 'Easter' (2017)
_________________________________________________________________________
Chanel Low Top Trainer CC Easter

While Chanel has been a little under the radar in terms of hyped footwear, as compared to comparable luxury brands such as Gucci and Balenciaga, this sneaker deserves to be up in the ranks. Adding a luxurious touch to lifestyle silhouettes, the Chanel Low Top Trainer has achieved what competitors have struggled with: a timeless, clean, elegant silhouette that catches the eyes without being too flamboyant.
Even for the 'Easter' version, the blend of colours remains harmonized in shades of pastel materials. The upper is constructed from patches of lambskin, suede calfskin and nylon that complement the white midsole and gum outsole.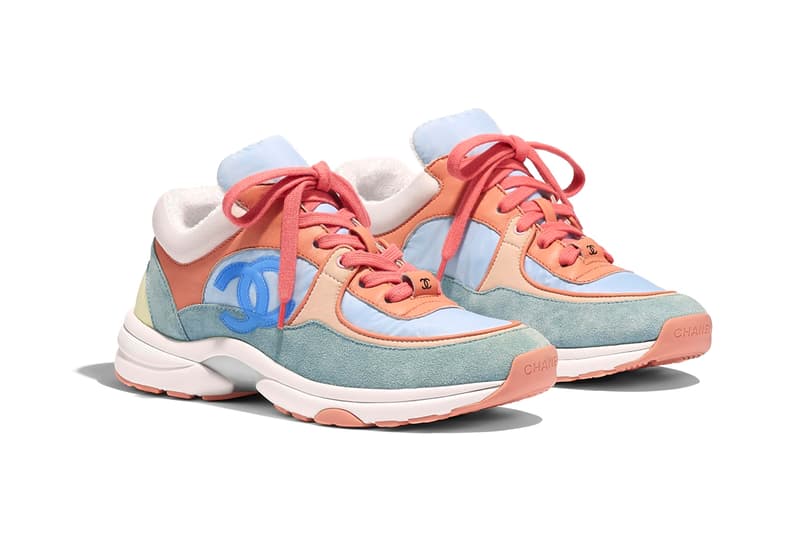 A graceful sneaker that allows for creative combinations to properly celebrate Easter Sunday in a sophisticated manner without crashing by flashing. These will surely make it easier to find the Fabergé's hidden across the Wine Cellar or Home Cinema.
_________________________________________________________________________
Enjoy the search, indulge in good food, and a happy Easter from Drip Drops!
by Freddy Schwoerer of Drip Drops
---
---
← Older Post Newer Post →
---