FIRST LOOK: A new Wotherspoon?
Just a few months after the successful "SUPEREARTH" Campaign.
Sean is back! The Round-Two Vintage store-owner and designer of possibly the most coveted sneaker of the decade has returned with yet another new, crazy design. Wotherspoon left Nike to join adidas back in 2019 and has since released his take on the ZX8000 and the Superstar, as part of the SUPEREARTH campaign towards vegan and sustainable production. During an interview in early 2021, Wotherspoon teased yet another Adidas collaboration, and it seems like the design process is close to complete.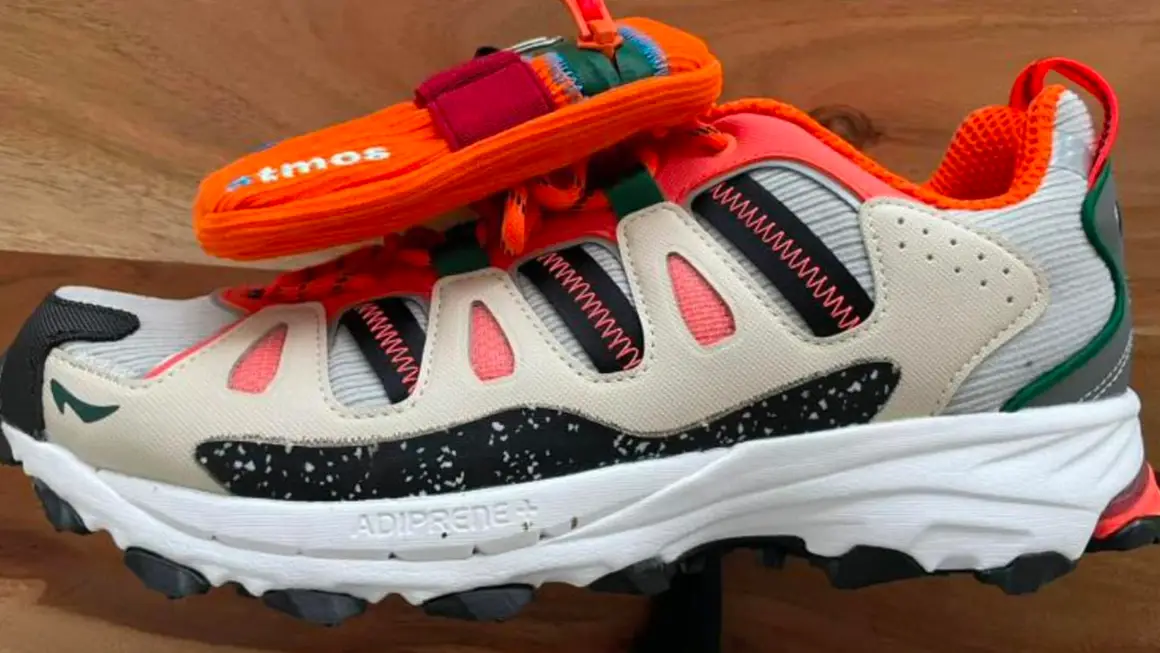 First vs Second Look
In late April, Complex released images of a brand-new adidas silhouette, the Sean Wotherspoon x atmos x adidas Superturf Adventure. The sneaker featured neon-red details on an intricate upper that combines various materials, reminiscent of other trail-running silhouettes including the likes of Salomon or Asics.
However, some details truly make the sneaker stand out from the rest: an upper base constructed form corduroy, 100% vegan and sustainable materials, and a detachable lace-cover that can even double as a wallet or keychain when required.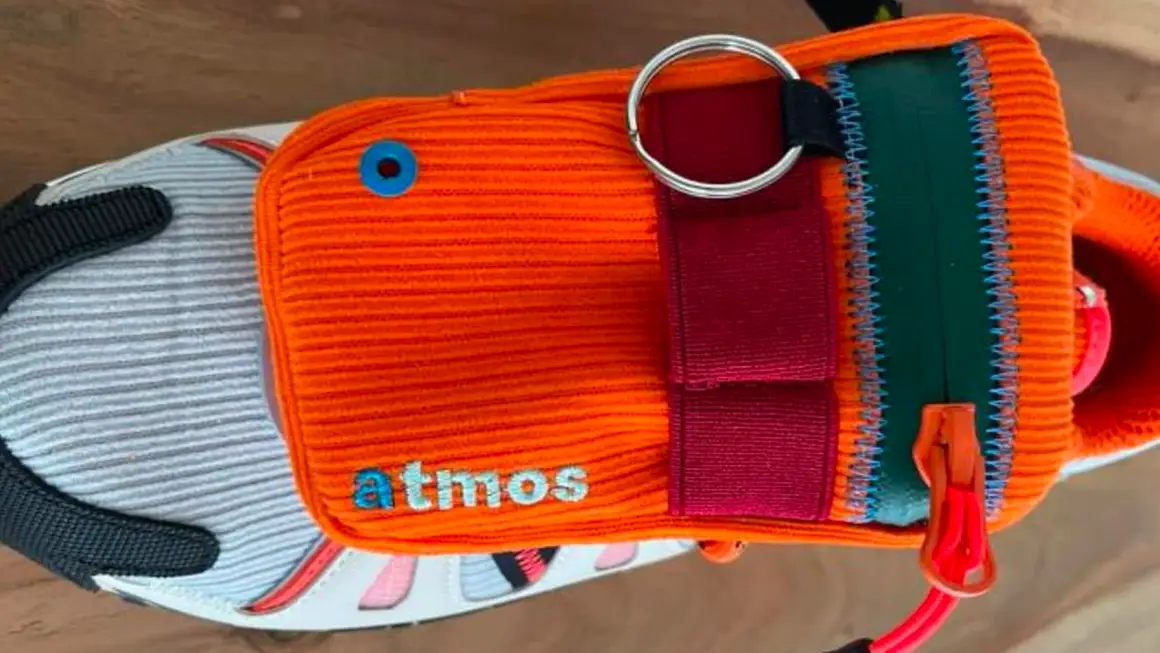 Superturf Adventure
Now, Sean has revealed what may be a second, or even reworked design of the Superturf Adventure. An Instagram sneak-peak of a toebox and a lacing system (see below) displays some extreme changes to the shoe's design in terms of material and colour, as compared to the leaked image from April.
Instead of the simple white/red colour blocking, Sean has once again opted for an upper consisting of a wide array of colours: a purple toe-box, a blue lacing system, yellow overlays, red lace-tips, an orange mudguard. A rainbow on a shoe, a beautiful implementation of Sean's colour-palette, a clean eye-catcher!
It is not sure whether this is the reworked prototype or just a different colourway, and whether atmos is involved in this edition too! However, given the similar look of the atmos x Sean Wotherspoon x Asics Gel Lyte 3, we can expect the Japanese label to be involved in this process too!
Sean himself has collaborated with atmos, a Japanese streetwear boutique, multiple times on sneakers and apparel. Atmos and adidas have worked together on a ZX8000, so it just makes sense to bring the three pioneer-entities together. Result: a beautiful trail sneaker, reworked in creative colour blocking with interesting material layers. Corduroy, mesh, Primeknit, adiPRENE+, the sneaker screams comfort, durability, creativity and quality!
...
While no official statement regarding release details has been made by adidas, Sean has mentioned a late-2021 release date. We'll have to be patient, but it's certainly worth the wait!
Editor's Opinion:
The first edition of the Superturf collab did not phase me much, it reminded me of fairly ordinary trail-runners, the neon-red was a little too much, some details were unnecessary. It wasn't an ugly shoe per se, but there was nothing that really emphasized atmos or Sean Wotherspoon, it may have just been a general release of the adidas' Trail department.
But the newest teaser of what's to come has me crazily excited! I love popping colours, the sneaker is summer-ready to say the least! While we might have to wait until late 2021, and thereby potentially for Summer 2022 to sport this vivid piece of art, it's definitely worth the wait!
A 10/10 for me.
by Freddy Schwoerer of Drip Drops
---
← Older Post Newer Post →
---