FIRST LOOK: The MSCHF Wavy Baby
• Freddy Schwoerer
The New Old Skool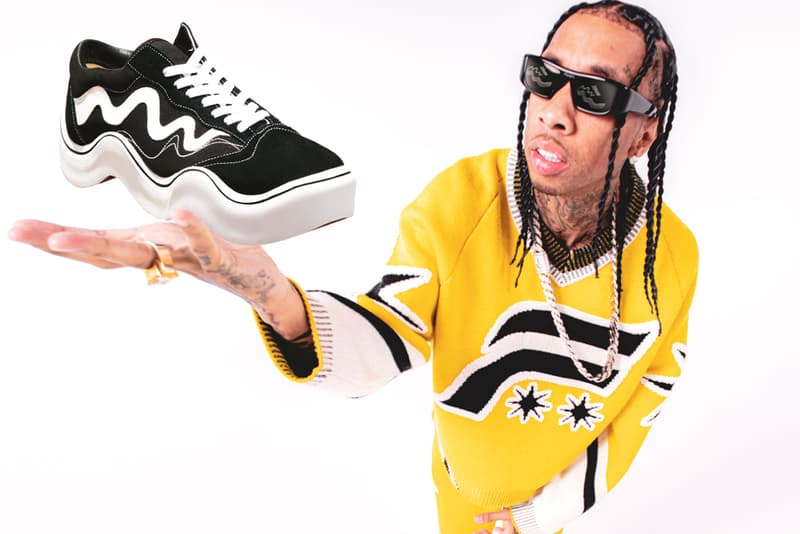 Fashion trends come in waves. Tyga took this a little too seriously, and turned one of the most classic and timeless sneakers of all time into a new wave of aesthetics. Teaming up with infamous art collective MSCHF, the US-based rapper is now set to release the "Wavy Baby", a redesigned Vans Old Skool, distorted into a completely new look.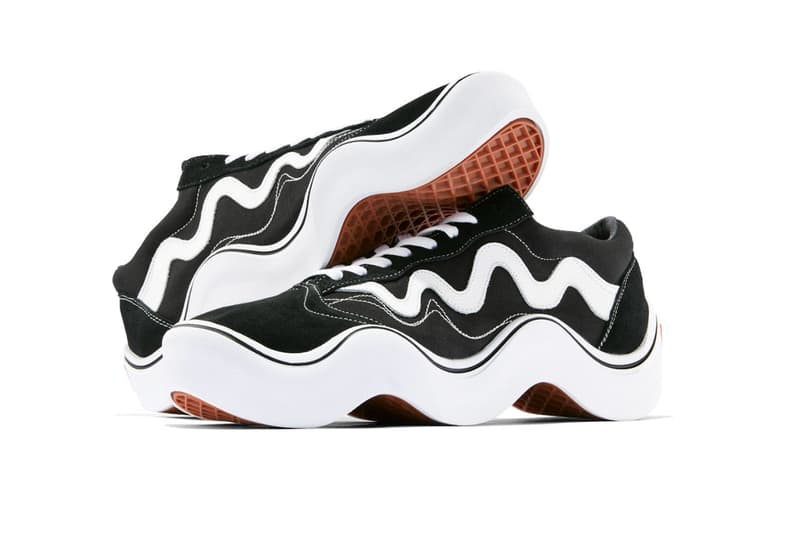 MSCHF is known for their provocative takes on fashion and footwear, gaining insane attention through their reworked Air Max 97 last year. Their "Jesus Shoe" had the Nike Air bubble filled with real "holy water" from the river Jordan, while the "Satan Shoe" went a step further and injected actual human blood into the midsole (you read that correctly). With the latter being a huge attention catch and PR stunt for their collaborator Lil Nas X, the label has now recruited legendary rapper Tyga for this new eye-catcher.
 MSCHF x Lil Nas X "Satan Shoe"
Design
The wavy baby's design is based on the Vans Old Skool, but the redesign makes you feel like you're on drugs. The upper retains the black suede/canvas upper, with the signature Vans Jazz stripe completely distorted into a curved look – the first signature of MSCHF's wave-approach. Even more striking is the midsole, which complements the wavy Jazz Stripe, being constructed in a completely wavey design from toe to heel. Finishing details include the Vans logo being replaced by a Wavy Baby on the heel, and the classic gum waffle outsole to complete the look.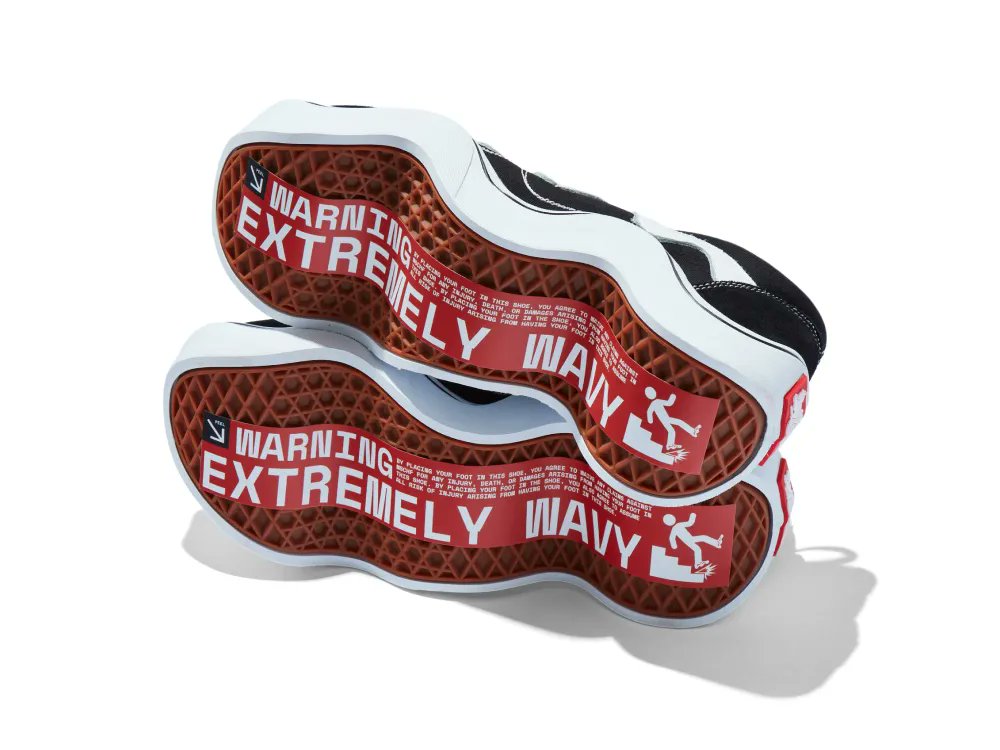 When the first images leaked, fans' reactions were extremely mixed. The majority acclaimed it quite negatively, criticizing MSCHF for their attempt to sell anything crazy by just hyping it. For producing a sneaker which just simply cannot be comfortable in any way, focus only on design – no eye for comfort. Further, sneakerheads are not too fond of smaller brands replicating signature styles – BAPESTA has been doing an incredible job, but KITO's Nike Dunk and AJ3 copies have taken it to a different level. Let alone Warren Lota's near-exact replica of the SB Dunk Turtle Dove, which was slapped with a copyright infringement by Nike a few months ago.
Warren Lotas "Reaper" (Based on Nike SB Dunk Low Staple NYC Pigeon")
While understandably, many are annoyed by designers not producing original work, but simply re-designing an existing popular silhouette to gain clout can be something to frown upon, but there is a flip side to the story too. Local brands cannot compete with the big guns in terms of design and quality without sacrificing price value, or even making waves in the first place. The oversaturated sneaker market need surprises, not new models, and MSCHF figured this out flawlessly. A standard, signature silhouette, redesigned to catch anyone and everyone's eyes at an instant. The Jesus and Satan shoes did a great job, and the Wavy Baby takes this to another level. Everybody knows the Vans Old Skool (even your parents), so this touch of familiarity combined with an extremely controversial and distinctive design is what keeps the sneaker community on its toes.
The shoe is certainly going to sell out once releasing (April 18 on MSCHF app), and the hype will only grow from there. It's a unique take on a classic, a controversial and paradoxical fashion statement, but one that will remain in the talks for a while. It has potential to be one of the most talked-about silhouettes, especially once new colourways roll out (Tyga has already teased a gorgeous pastel-pink version). Social media will be filled with on-foot looks, crazy outfit-combos, and hands-on reviews. The wave will get bigger, Tyga is pushing a tsunami onto the sneaker industry, and we are more than here for it.
 MSCHF x Tyga Wavy Baby Pink (teased by @rox_brown)
The MSCHF x Tyga Wavy Baby sneaker will release on 18th of April exclusively on the MSCHF app. Make sure to cop, be ahead of the crowd, ride the wave before it breaks.
---
---
← Older Post Newer Post →
---