It's April, Fools! The Most Anticipated Shoes of April 2021:
• Freddy Schwoerer
March has been a crazy month of heat! Hyped Jordan 1 collabs, spacey new Yeezy silhouettes and non-stop Dunk releases! It'll be a challenge for April to top this insane month, but there are surely some fire sneakers to drop in the upcoming weeks! We round off the most anticipated shoes expected to release in April 2021!
Adidas Sean Wotherspoon ZX8000
Sean Wotherspoon has undeniably created one of the most legendary shoes of the last decade. However, after the ultra-succesful Nike Air Max 1/97 SW, Wotherspoon and Nike parted ways. The owner of legendary "Round Two Vintage" has since worked on collaborations with Asics and Adidas, implementing a strong focus on sustainability and veganism.
Sean's first collaboration with Adidas fashioned the Superstar, one of Adidas' most iconic shoes, in a vegan and environmentally friendly makeover. This 'SuperEarth' featured a pastel palette with embroidered flowers that dangled over the midsole.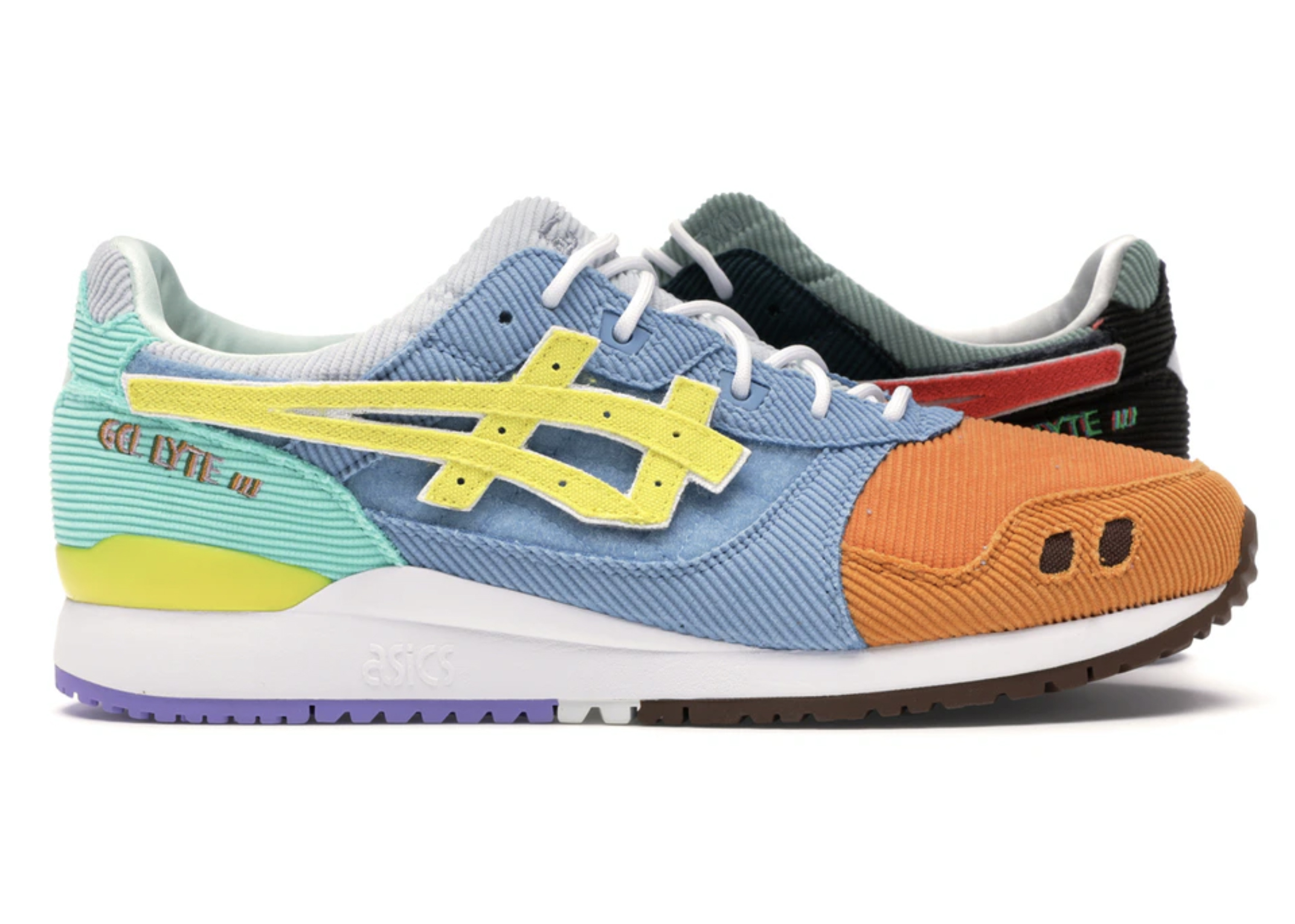 Sean Wotherspoon x Adidas Superstar & Sean Wotherspoon x Asics Gel Lyte iii
_________________________________________________________________________
Similar to the SuperEarth, Wotherspoon's take on the ZX8000 will feature the embroidered flowers, but instead of the simple white leather upper, he opted for a vegan patchwork design of wild multicoloured materials. Finishing it off with bright neon on both the laces and the German sportswear brand's logo, the shoe is a true Wotherspoon. The ZX8000 is a classic Adidas model, which makes this collab an even more alluring purchase for OG sneakerheads and Adidas fans.
Focus on details, rich colours and a harmonized finish! Definitely an eye-catcher, you can never go wrong with a Wotherspoon-design. Plus, it's environmentally friendly!
_________________________________________________________________________
Nike Air Jordan 1 Hyper Royal
The Air Jordan 1 University Blue, released in March, was one of the hottest shoes to release this year! However, there is a strong competitor coming up: The Jordan 1 Hyper Royal takes the UNC-aesthetics of the former and blends them with a lighter suede to create a pastel-like masterpiece. Smooth leather and patterned suede create a sweet combination of a white base with pastel-blue overlays. Finishing touches include a grey swoosh and collars, as well as the standard printed Jordan Wings logo on the ankle.
While high-tops are normally preferred in winter rotations, this shoe is omni-seasonal and fits just as perfectly to a clean summer fit! Already a fan-favorite, this shoe is surely in the top 5 sneakers of this month! It wouldn't be much of a surprise if this shoe remains one of the hottest sneakers of 2021 after release!
The Air Jordan 1 has dominated the sneaker game in the last years but has seen some dips in popularity. However, some silhouettes such as the AJ1 Silver Toe and AJ1 University Blue are still incredibly coveted and sought-after. The Air Jordan 1 Hyper Royal is undoubtedly an addition to this list, and fans are surely Royally Hyped! 
_________________________________________________________________________
Adidas Yeezy 500 Enflame
Light up in flames! We have seen "Stone", "Utility Black", "Sand", the list goes on, but stays monochromatic! Now, it seems like Kanye West has finally decided on moving away from one-colour Yeezy 500 editions to a fire new colourway – literally.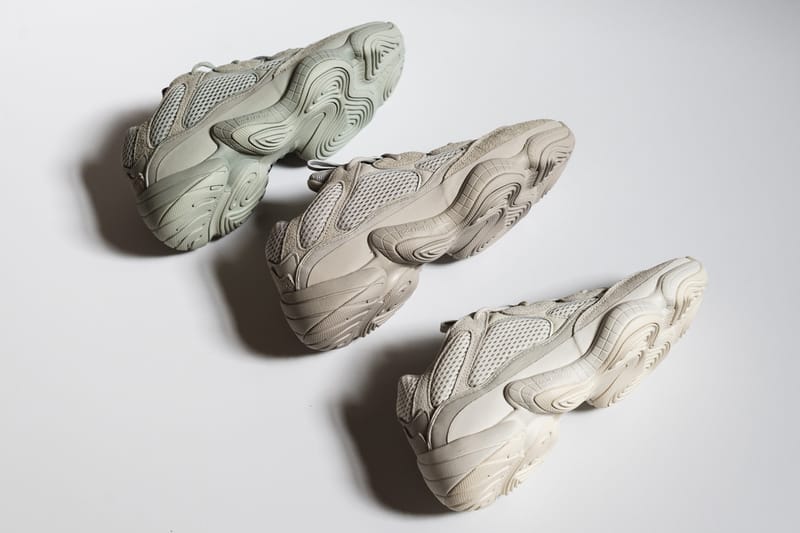 Yeezy 500 Natural Colourways (Salt, Blush and Bone white respectively)
_________________________________________________________________________
Ready for spring, this vibrant colourway of the futuristic silhouette – that has gained immense popularity – will spark the interest of sneakerheads and pyromaniacs alike! The titular flame-orange midsole is a burner and surely an eye-catcher!
Reminiscent of the Air Jordan 1 Bio Hack, the multicolor look blends the classic "Tan" suede with brown mesh and shades of blue suede, accented by the fire-inspired midsole.
Nike Air Jordan 1 Bio Hack & Adidas Yeezy 500 Enflame
_________________________________________________________________________
We can expect comfort-levels similar to conventional Yeezy 500 silhouettes, with a sturdy and snug fit combined with the ultra-comfortable AdiPRENE midsole. The breathable mesh also makes it an ideal spring and summer shoe, marking the release date greatly appropriate for the sunny days ahead!
The Yeezy 500 Enflame will certainly be a safe-cop for Yeezy-fanatics and those who are looking for the ultimate spring-sneaker! Heat for your Feet – literally.
_________________________________________________________________________
Nike Travis Scott Air Jordan 6 'British Khaki'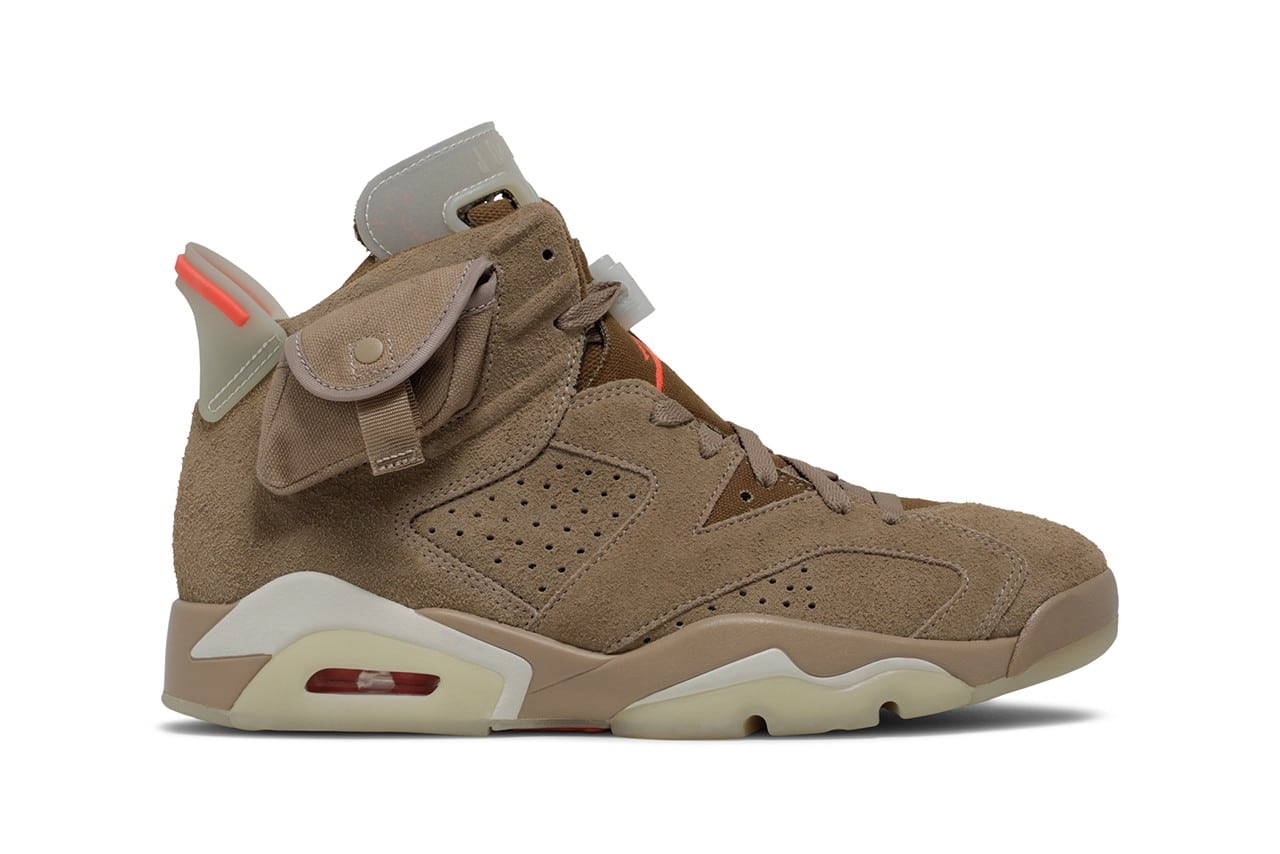 Back in late 2019, Travis Scott was preparing himself for an insane year of collabs including Jordan and Nike sneakers, McDonald's merchandise, Fortnite Collections and more. Just before the Travis-wave hit, La Flame released one of his most underrated sneakers so far: The Air Jordan 6 Retro 'Travis Scott'. While the shoe itself was surely in high-demand, his takes on more hyped silhouettes – SB Dunk and Air Jordan 1 – certainly surpassed any waves the AJ6 was making.
Fans have been waiting for the second, "Bright Yellow" colourway to release, which has only been spotted on the feet of rapper 'Offset'. Now, it seems like a third colourway is already in the making, set to release this month! The Nike Travis Scott Air Jordan 6 'British Khaki' was recently revealed in Travis' Instagram story and will see a wider release in late April. The sneaker surely features some similarity with the original version but fits better with the sandy tones that currently dominate the fashion world.
"Dr. Livingstone, I presume", is probably the scenario that comes to mind when imagining "British Khaki". But let's not forget the Travis Effect – give the rapper an ordinary colourway and La Flame will turn it to heat!
The Khaki upper is accented by Crimson Red details of Travis Scott and his iconic Cactus Jack branding. However, besides these accents, Travis has kept his influence on the sneaker rather minimal, keeping the sneaker a near-pure Jordan 6 in its true form. There is, however, the zip pouch on the medial side of both sneakers, for you to stash your herbs & spices so that your BBQ meat tastes less bland!
The Travis-wave is still strong, so fans will be trying their best to jump on and surf along! Expect the shoe to be extremely sought-after, especially due to apparent low stock numbers.
________________________________________________________________________ 
Adidas Yeezy Slides Pack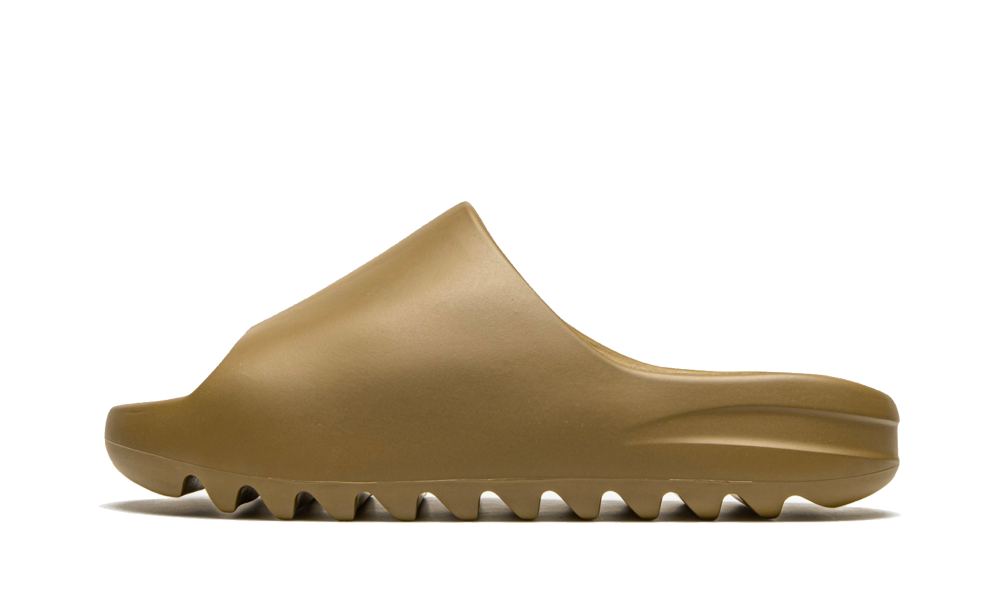 For the most important slideshows!
"Home Office", maybe the word of 2020, still continuing through early 2021. We are all forced to stay home during these tough times, which obviously has a substantial effect on footwear-choice too.
Want to flex indoor too, but don't want to make your floor dirty with your sneakers? Kanye has you supplied! The Yeezy Slide, produced by Adidas, has potentially been the first "shoe of the season" without actually being a shoe. The molded EVA-based sandal, designed and worn (even outdoors) by Ye himself, has redefined indoor footwear. The slip-on shape provides maximal comfort which combines well with the traction outsole to stop you from slipping on wet floors! The slide essentially stops you from sliding. Still cool, though! The design itself sticks to Kanye West's minimalistic aspiration as a one-piece rubber arched by a single strap.
Originally releasing in limited quantities and gaining immense popularity throughout the lockdown, fans can now get their hopes up to finally cop a pair. While the rest of April's Yeezy line-up will shift to blue tones, the Yeezy Slides will stick to the natural hues with the 'Pure' and 'Core' colourways releasing this month. However, images of both Enfora-Blue and Enflame-Orange (the titular colour of the Yeezy 500 Enflame) have surfaced and will hopefully see a wider release soon. Until then, stay sliding in earth tones!
It's the perfect footwear for home-office, and it's the perfect footwear for your beach holidays once lockdown is over!
________________________________________________________________________  
March killed it with sneaker releases, but April definitely gives us reason to be excited for some heat!
by Freddy Schwoerer of Drip Drops
---
---
← Older Post Newer Post →
---