Nike's Instability – Time for a New Balance?
Sneakerheads have had enough
Seeking Novelty
Once in a while, sneakerheads need something new. In 2015, Yeezy was this "something new", 2017 brought the Nike x Off-White train. In 2020, the Dunk Low was the sought-after novelty (at least for those who were not into sneakers 15 years ago). While the hype waves are surely fun while they last, a saturated market just doesn't allow for infinite continuation of excitement; so the current leader has to make way for a successor.
This is the sweet spot which sneaker brands need to identify and target. The switch point between a long-hyped, but milked silhouette; and the desire for something new.
However, unless you want to simply retro an older silhouette (AJ1, Dunk, Air Force 1), this task is not as easy as it seems. It requires careful consideration of market trends, designing, prototyping, processes filled with trial-and-error, failing product releases and the constant risk of losing all investments.
Hype: Artificial or Natural?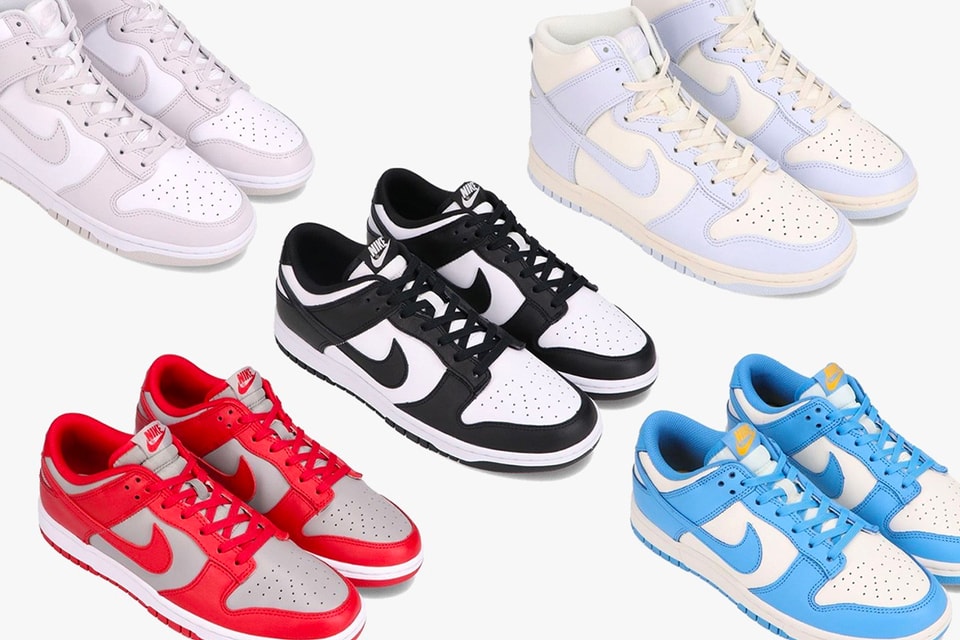 Away from the strategic difficulties, back to the point. Looking at the above examples, Nike has made this job quite easy for themselves, but they are running out of silhouettes to retro, and for some reason failing to really freshen the market with new models. With the end of the Dunk-Hype in sight, smaller brands are using the opportunity to increase their popularity, focusing on design and quality, instead of spending all resources of trying to market a "classic" sneaker to generate hype.
A contrasting strategy to putting marketing first may require more resources, more patience, and higher levels of creativity. Instead of using the names of Travis Scott and Virgil Abloh to inflate the apparent popularity of your shoe in order to get people to pay disproportionate prices for repetitive, low-quality products, generating natural hype is the long-term strategy that sneaker brands should adopt to keep the market fair and justified.
Recruiting smaller, yet imaginative designers, allocating resources to quality and design and involving loyal customers in the creation process. And the latter does not imply forcing all app-users to watch "interactive" videos to gain chances of winning a sneaker. It implies an inherent appreciation of the target, actively incorporating them into the creation process. The strategy might take time to reveal benefits, but the long-term strategy is absolutely superior.
Will we see a shift?
Sneakerheads are getting tired. Tired of constantly receiving L's on sneakers they wouldn't even wear without the excessive marketing around it. Tired of overpaying for sneakers that tear after just hours of wearing. Tired of buying sneakers simply because they are rare or have some rapper's logo on it. As a result, there is a substantially large group of interested sneakerheads waiting for a brand to finally give them what they really want, willing to pay the price. But are brands responding?
New Balance, a sneaker brand traditionally known for focus on quality and durability, finally has a chance to get where they deserve to be. The brand has seen a shift towards durable lifestyle sneakers, heavily benefitting from the dad-shoe hype in the recent years. While their products were categorized as "chunky" before the bulky sneaker trend, Balenciaga's Triple S and Fila's Disruptor have provided sneakerheads with a heavy-enough contrast to not see New Balance's as dad-shoes anymore. Put a 990v5 next to a Versace Chain Reaction and you will arguably describe the former as minimalistic.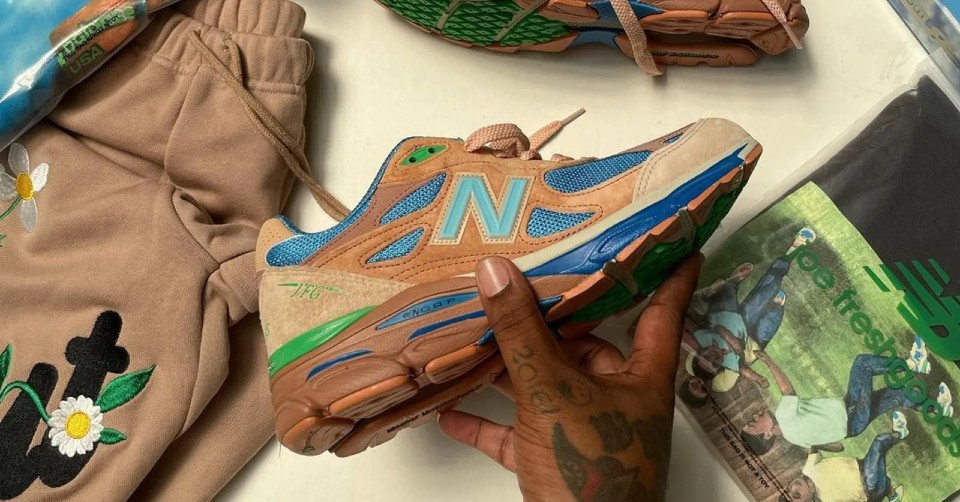 Joe Freshgoods x New Balance 990v3
With a reshuffle of the brand's strategy and creative team, New Balance has established itself as a quality- and design-focused brand within the last year, not disappointing a single time with coveted releases. Collaborations with Aimé Leon Dore, Salehe Bembury or Joe Freshgoods all went through the roof. Crazy hype, insane resell, endless fitpics on social media.
But there is a key difference in this hype. To the standard sneaker enthusiast, these collaborators hardly rang a bell. Aimé Leon Dore was very much under-the-radar, Salehe Bembury was mainly doing work behind-the-scenes, and I still don't really know who Joe Freshgood is to date.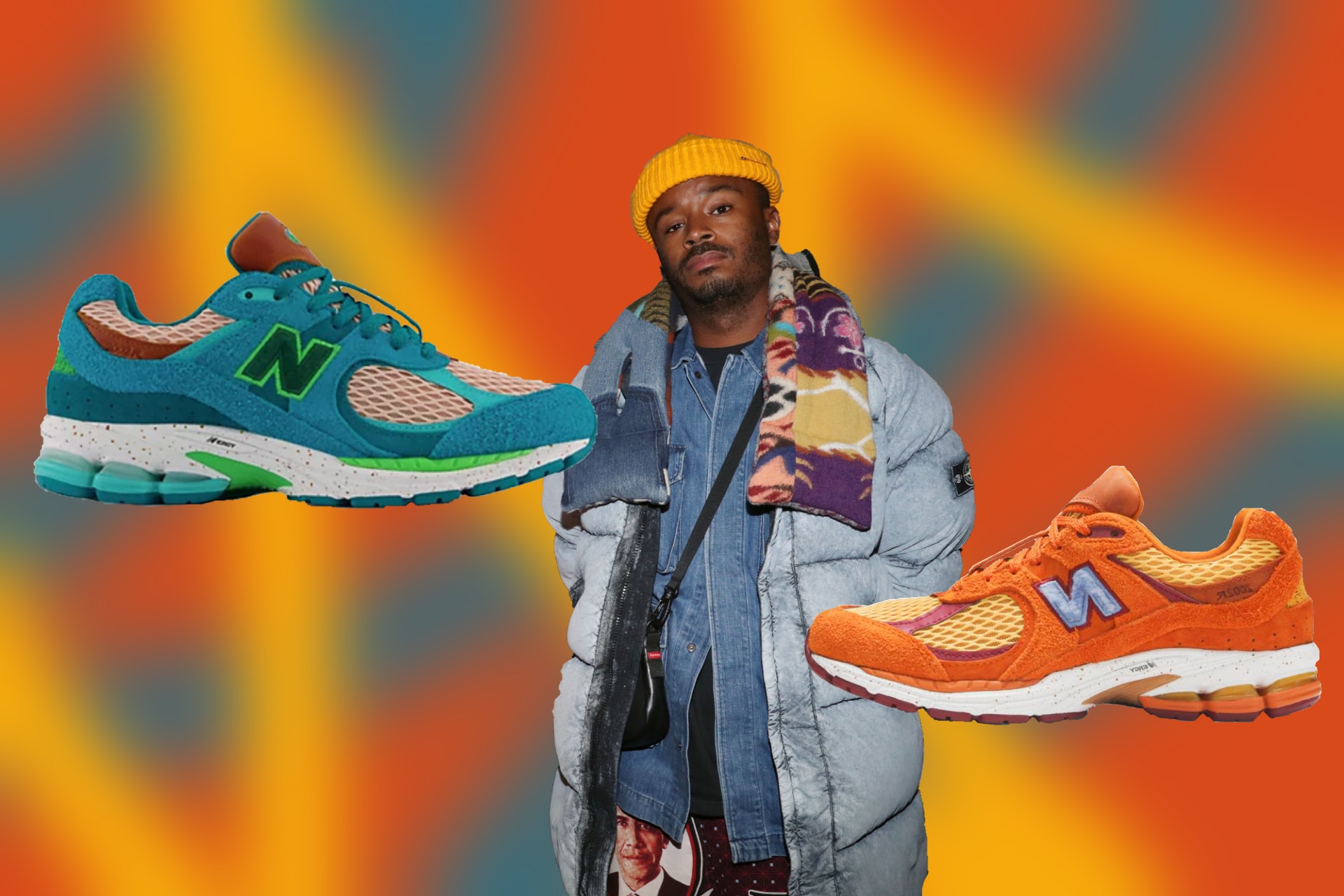 Salehe Bembury x New Balance 2002R
Instead of the name, the affiliation, the brand – what elevates these sneakers beyond those sitting on shelves is the design. Naturally created admiration, excitement through aesthetics, love from innovation – naturally generated hype. High demand because sneakerheads genuinely like the sneaker, not because they have been convinced to like it.
An even more suitable illustration – the New Balance M2002R Protection Pack. Originally teased in early 2021, the tripartite re-design of the M2002 was set to be just a general release, nothing crazy, no hype expected. But thanks to the absolutely stunning design, the powerful deconstructed upper, the flawless choice of colourways – the sneaker soon made waves on social media.
Marketing through word-of-mouth made, what was initially set to be just another release from New Balance, one of the most talked-about shoes of 2021. Sneaker stores had to change their release methods to adapt to the crazy demand and flooding of DM's on their social medias. Queues in front of stores, thousands of raffle-entries, sky-high resell. All without a collab, without any specific name, not even a proper marketing campaign.
Naturally generated hype.
Salomon's shift towards streetwear-ready silhouettes
The 550 and the 990v-line provide similarly great success stories, but naturally the strategy is not only restricted to New Balance. While the brand has outperformed competitors this year, Asics, Karhu and Salomon are catching up, implementing a similar approach: An inherently good brand image, by satisfying criteria that should matter in the sneaker world.
What does this mean for the giants?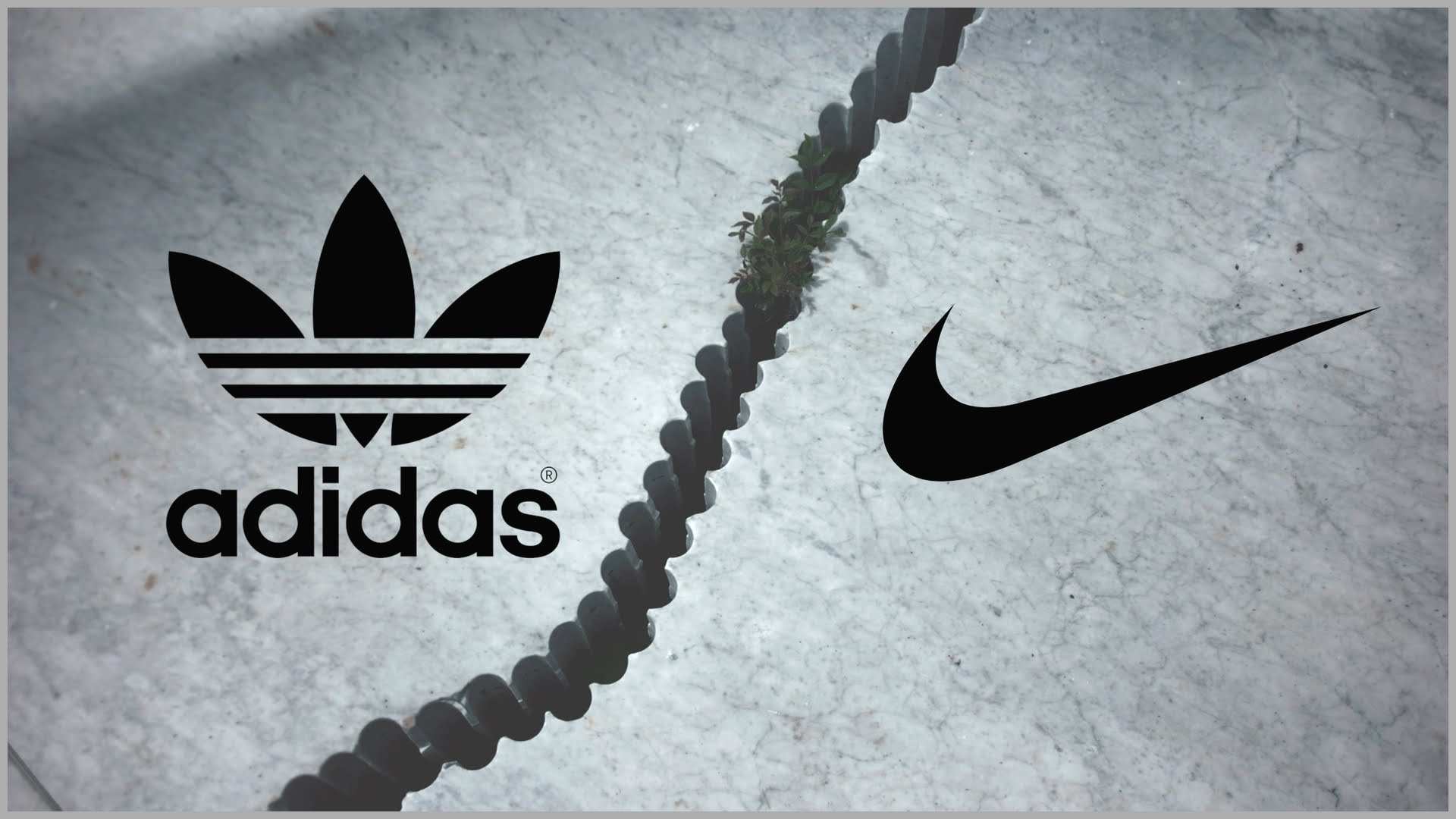 Adidas and Nike have to respond, to avoid risking their enormous influence and prevent an implosion of brand image. Certainly, there are some noteworthy designs from the giants, the Parra Dunk is contender for sneaker of the year, the Adidas Yeezy line-up is killing it in terms of innovation and creativity, but both brands are missing the genuineness they once had.
Appreciating the customer base, listening, and adapting to external input, integrating sneakerhead preferences into their approach. To really ensure a solid brand-image in the current sneaker world, the customer needs to be the center. Not the celebrity who signed a contract to have their name on the shoe.
The bottom line
Yes, looking at numbers, Nike and Adidas are still way at the top. But the trend is changing. Sneakerheads want change, they are tired of the same routine that keeps disappointing them in terms of quality, availability, innovation, the list goes on. New Balance, among other brands, is on their best way to taking over the sneaker world, and they are doing so deservedly.
The long wait is paying off, and both the brand and the shoe enthusiasts won't regret it a single bit.
by Freddy Schwoerer of Drip Drops
---
← Older Post Newer Post →
---