The 5 Best Sneaker Groups on Facebook Right Now!
• Freddy Schwoerer
The OG culture of sneakers and streetwear.
Why Facebook Groups Matter
Of course, we have the informative Social Media channels, we follow Hypebeast, Virgil Abloh, Highsnobiety, Liljupiterr, whatever your inspiration may be. But the sneaker scene is growing exponentially, it is impossible to keep up with all the insane releases every week (Unless you read Drip Drops Blogs). Dunks on Dunks, new Yeezy colourways, new collabs, Instagram just doesn't suffice for providing helpful information regarding sneakers.
And once we have been inspired, once we finally found a sneaker we love, we have to log in to StockX triple verification, find the sneaker, place a bid, wait, and end up paying all our savings in StockX fees. Pure frustration.
Solution: Facebook Groups.
Every country that has some affiliation with the sneaker scene will have a few groups created to converse (the verb, not the shoe) about; discuss; buy and sell sneakers. Facebook groups are a scene by themselves, some even existed before Instagram would feature any sneakers whatsoever.
Facebook Sneaker Groups are a true subculture of the sneaker scene. And they are too valuable to overlook. While StockX is actively trying to replace them through higher security and ease of use, StockX cannot replace the culture. We need to honour and cherish the origin of sneaker culture, the established groups that are more of a community than a marketplace, the behind-the-scenes of hype, the groups that determine the overall success of a silhouette.
We present the top 5 (EU-Based) Facebook Sneaker Groups, based on their impact; size; inclusivity and more.
A true gem. Founded in early 2016, the group currently has over 33 000 members, all passionate about sneakers and streetwear. Heated debates, old inside jokes, critical evaluations of new releases, outfit battles, the group really has it all.
The popularity and success of VBG has made it possible for the admins to create their own brand based on the group. The label has released various collections including apparel, accessories and more.
If you walk through a German city with a VBG shirt, be sure that a few people will recognize and perhaps even approach you. While members do occasionally get kicked out for inappropriate behaviour and scams, the group itself consists of very enthusiastic and thereby also warm and kindhearted individuals that repeatedly help each other with raffle-entries, retail-deals and gifts.
The OG spirit of the sneaker scene.
Addicted to sneakers? The name is already inviting enough.
Another group that reflects the cultural strength of the sneaker scene. Founded by David Teichert back in late 2015, the group is administrated by a team of 12 sneaker collectors; each contributing to maintain the bond within the group.
Sneakerholics has over 32 000 members, competing with VBG, but consists of even more OG sneaker collectors. You won't find the lates Nike/Off-White collabs, but if you're looking for a true collectors Ronnie Fieg Asics Salmon Toe, you'll find just what you're looking for in this community.
Members include the likes of Hikmet Sugar – founder of Solebox and owner of sneaker brand Sonra – as well as several owners of EU-based sneaker stores. This allows for a more personal interaction between creator and customer, which has even resulted in a Sneakerholics x Kangaroos collaboration, sold out immediately.
Sneakerholics is a group for those that have – and want to share – their true passion for the sneaker scene.
At least for sneaker groups, size doesn't matter. While Sneakerhead Brussels only has 4700 members, it makes up for it by the incredibly positive attitude between members.
The spatial closeness of the members (since the majority is Brussels-based) really binds the group together, resulting in financial and emotional support among the members. Some just take L's better than others, but the group provides solace for those whose "entry was not selected this time".
Another advantage of a city-based sneaker group is the ease of buying and selling. Buying in person is just much easier when you don't have to drive for hours to meet your plug, so the Brussels sneaker scene found an elegant solution. Sneakerhead Brussels is a must for all shoe-enthusiasts living in the Brussels area!
Probably every sneakerhead in EU, at least in the UK, is aware of The Basement. One of the largest Facebook Groups dedicated to sneakers in the world, the group has grown into its own universe of buying, selling and discussing shoes. Even though the group has over 110 000 members (you read that right), it is not exactly easy to get approved (hence their nickname "BasementApproved").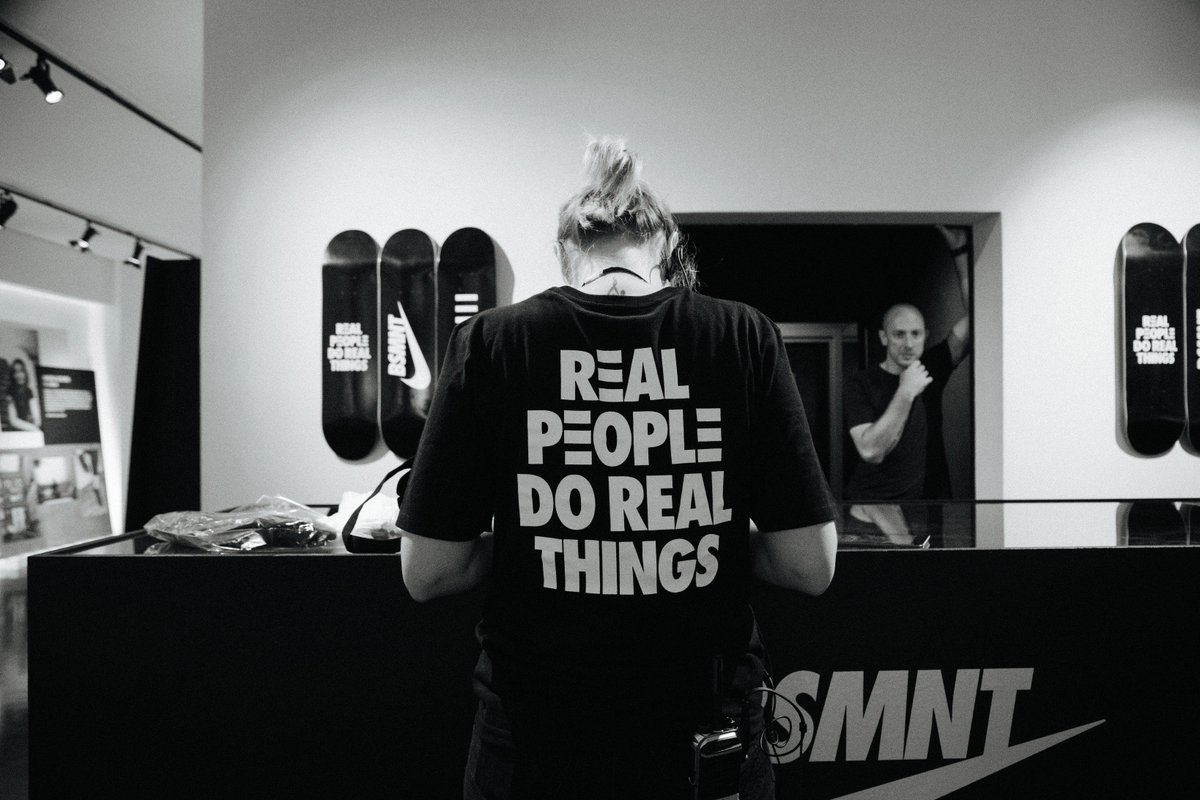 You will need to answer some personal questions about why you want to join; as well as possibly wait for months until approval. The group describes itself as a "Youth Community Platform", helping sneakerheads to connect, exchange and promote the sneaker culture.
Started as a word-of-mouth "secret" and closed group, The Basement has now evolved into it's own significant puzzle piece that binds together many facets of the UK and European-based sneaker community. The group's impact has even resulted in a collaboration with Nike on an SB Dunk Low back in 2017 (And some Air Max 90's a few years later). It is beyond speculative that the group's influence had some effect on the return of the Dunk a few years later.
The Basement has also fostered the likes of @GullyGuyLeo and @Magnus. The group is undoubtedly the birthplace of contemporary UK sneaker culture.
Whether you're a newbie or an OG sneakerhead, Facebook Groups are ideal for everybody. Share thoughts, exchange ideas, a safe-haven for creative minds (and shoes).
Still haven't found the right Facebook Group for you? Send us a message and we'll find the perfect fit for you!
by Freddy Schwoerer
---
---
← Older Post Newer Post →
---