The Top 5 Hyped Sneakers on a Budget
• Freddy Schwoerer
We all know the feeling, a new silhouette has just released and it's absolutely fire. You've already got the outfits planned out in your head, you can't wait to take on-feet pics or flex on the streets. However, as always, all raffles end up an L. You check resell prices, compare it with your bank account and all your dreams are shattered.
Not all sneakers have to break your bank though. With the lowest prices in town, we at Drip Drops provide you budget-ready alternatives to the grails to make sure you're still dripping, but can still afford food for the rest of the month (I'm not talking about living off Ramen for 20 days to pay off the Travis Dunk).
Without further ado, the Top 5 budget sneakers you can find on Drip Drops right now.
(disclaimer: budget is relatively speaking, this is the sneaker industry)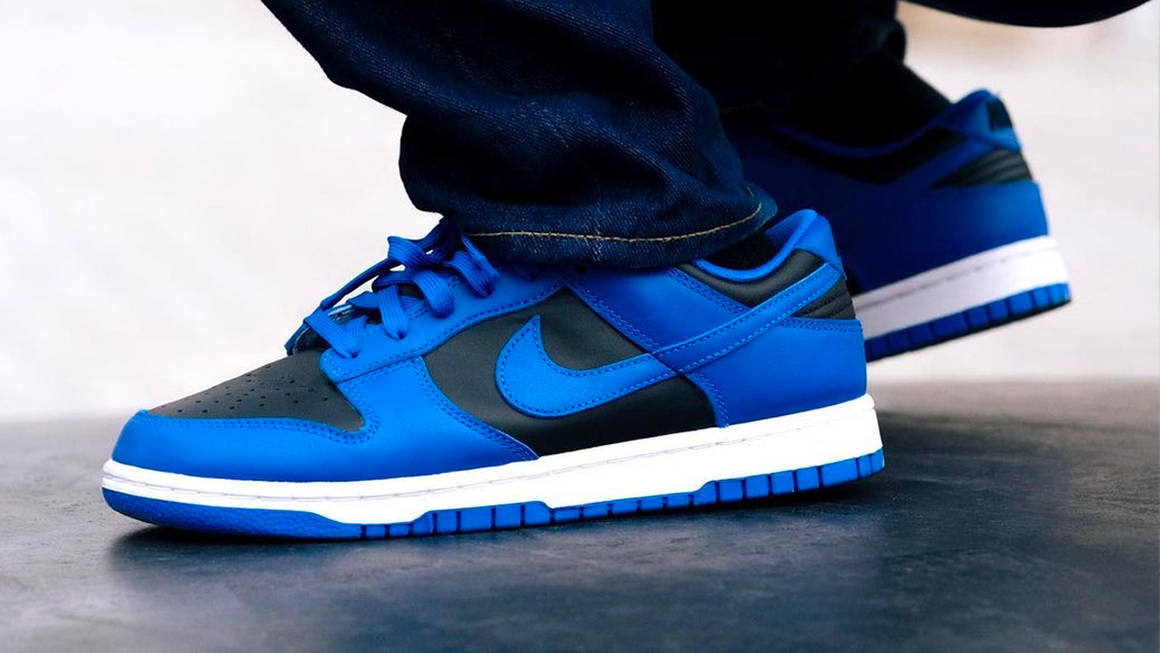 Looking for an affordable, yet fair-priced Nike Dunk Low can be a pretty challenging task. They are still the most hyped and sought-after silhouette right now, and most colourways skyrocket in terms of resell. However, the Hyper Cobalt is a perfect budget-friendly edition of the Dunk Low line-up, while definitely not compromising on looks. Black, Blue, and White is a classic trichromatic combination that is unanimously adored, and we've seen how it influences the prices of Jordan 1 Highs, New Balance 550s, even Air Force 1's.
This Dunk Low Hyper Cobalt features a black leather base with the titular Hyper Cobalt blue leather overlays, resulting in an absolutely clean finish. Further, a white outsole adds the touch of contrast and lightens up the overall design. Ideal for summer, but even wearable in colder temperatures. Looks good with shorts, with trousers, it's versatile as can be. And it definitely won't leave your wallet empty.
Buy the Nike Dunk Low Hyper Cobalt on Drip Drops here.
Talk about a steal. The New Balance 550 is arguably the most talked-about silhouette right now, emerging to replace the Dunk Low as the shoe of the year. With some general releases having climbed to €400+ resell prices, this underrated colourway might be your best alternative yet. In terms of material and shape it's a classic New Balance 550, and even the colourway astonishes me in terms of price. It's a Chicago-themed sneaker, were it a Dunk or Jordan 1, the numbers would look different.
The blend of black, red and white is flawlessly executed on this shoe, and it's ready for any outfit, for essentially any season. If you really want a price-friendly hyped shoe, that will only gain in popularity, the New Balance 550 White Black Red is definitely for you. Plus, it's a New Balance, so comfort and quality are more than guaranteed.
Buy the New Balance 550 White Black Red on Drip Drops here.
Everybody is running after Yeezy Slides. Can't blame them. The futuristic and innovative design offers insane comfort, absolutely low maintenance, and a versatile sneaker that can replace both house-slippers and summer-sandals simultaneously. Unfortunately, with the crazy demand and low supply from adidas, the Yeezy Slide is extremely difficult to find for a good price. The "Bone" is sitting at 300€+, the Enflame Orange is reaching those levels too.
The "Ochre" colourway from 2022 however, remains absolutely affordable. While the price might still seem high for a one-piece sandal, it's nowhere comparable to its competitors from Gucci, Chanel, or Louis Vuitton. Yes, adidas is not a high fashion brand, but for a much lower price you are getting a qualitatively and aesthetically better sneaker, which the community will appreciate 10000x more than the abovementioned contestants. Slide through summer in the Yeezy Slide Ochre, it's the best you'll find on the market.
Buy the Yeezy Slide Ochre on Drip Drops here.
You're deep into the Jordan game, but the High silhouettes are too expensive? While Mids were somewhat frowned upon a few years ago, those times have changed. Jordan 1 Mids are selling out left and right, reaching resell prices comparative to the older brothers. Yet, unlike the AJ1 High, you're still able to find some beautiful colourways with extraordinary materials for much lower prices. The Jordan 1 Mid SE Iron Ore is a great example. The choice of Iron Ore soft canvas as an overlay was a groundbreaking idea, and combined with the pastel pink swoosh, this sneaker just slaps. Understated, yet intricate and extravagant. Luxurious materials and stunning colour choices make this one of the best Jordan 1 Mids out there… and the price certainly justifies a cop.
Buy the Jordan 1 Mid SE Iron Ore on Drip Drops here.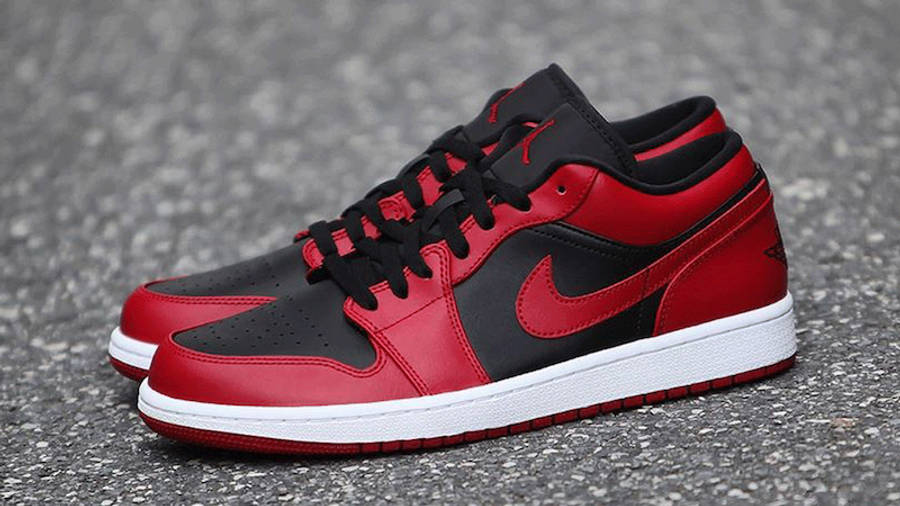 Absolute steal of the year. This Jordan 1 Low Reverse Bred demonstrates that not all hyped and beautiful sneakers need to skyrocket in terms of resell. This low-top sneaker uses perhaps the most popular colour scheme of all time to turn the AJ1 Low into a masterpiece. Black leather base, Chicago Red overlay, the Jumpan on the tongue, the Wings on the heel. An immaculate execution with iconic colourways, combined in an extraordinary paneling of hues. A high-quality performance sneaker made street-ready, to provide you with comfort and durability for long-term wear and tear.
Whether you're wearing them with shorts on a warm summer evening, or throwing cargo trousers over them to make them virtually indistinguishable from AJ1 Highs, this Jordan 1 Low offers all possibilities, and will make sure that you keep dripping, with some leftover budget to still afford a cappuccino on the side.
Buy the Jordan 1 Low Reverse Bred on Drip Drops here.
What was your last crazy budget cop? Let us know in the comments below.
by Freddy Schwoerer of Drip Drops
---
---
← Older Post Newer Post →
---