• Freddy Schwoerer
Wow, it's been a crazy week at Drip Drops! So many new drops, new sneakers, new heat. As always, a quick overview of what we have in store (not literally, yet!) for you! Spoiler: it's colour-season at Drip Drops!
New Yeezy's!
Reminiscent somewhat of a dinosaur, the new Yeezy 350V2 switches up the regular Primeknit upper with a monofilament mesh that feels really strange…yet really familar! At first glance (or at first touch), the upper seems fragile, but after some close inspection and tear-downs, we can guarantee that this material is just as durable as the conventional Primeknit.
What further makes this Yeezy stand out from previous colourways is the weird dinosaur-like cage-lining inside the sneaker. Thanks to the semi-translucent mesh-upper, this cage is modestly seen when wearing the shoe, providing a unique exoskeletal aesthetic.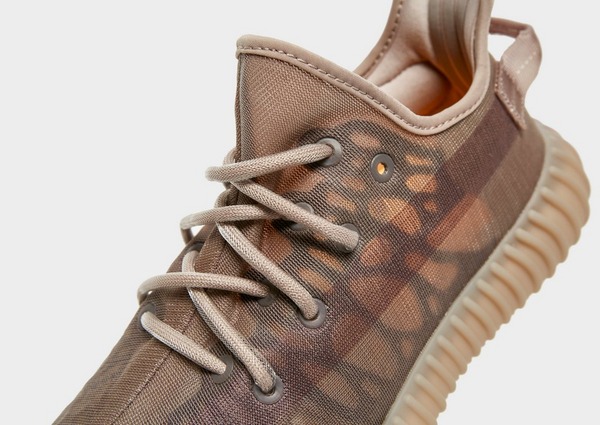 When taking off this sneaker after a long day of flexing in the street, it's always nice to slide into something home friendly.
Burn through your house with the Yeezy Slide Enflame Orange, a new, bright-orange colourway of the ultra-popular Yeezy slides. Read our hands-on review of the Yeezy Slide HERE for more information on comfort, durability etc.
The Yeezy Slide Enflame Orange finally moves away from the standard earthy tones and gives sneakerheads the chance to finally fire it up.
Buy it here!
If you're not such a fan of the vibrant hues, check out our other Yeezy Slides here!
To match the Fire-theme, we also have the brand new Yeezy 700V1 Enflame Amber new in stock! Recently released, this sneaker is a crazy new colourway, mixing vivid orange and amber tones on the upper to really stand out from the crowd. The Yeezy 700V1 is one of the most comfortable Yeezy's out there, the value is insane even given the hefty price tag!
100% recommend!
Buy it here!
Latest Swooshes:
New Nike at Drip Drops! The Air Jordan 1 High Fusion Red gives the Yeezy 700V1 Enflame Amber some true competition… Tones of bright Fusion Red and Orange on the upper really make this sneaker pop with vividness and vitality. While the white leather base and midsole keep the sneaker sleek, the flame-like upper add that touch of vibrance!
Buy it here!
Don't drop the Dunks, though!
The Nike Dunk Low Free 99 White is another super-colourful sneaker to add to your collection. Besides the white leather base, the entire upper is covered in an array of vivid hues, combining red, yellow, turquoise and light-blue, finished off with a gorgeous brown swoosh.
Dunk fans love a gum-sole, but sometimes it's too much, or ruins a minimal shoe. For the Free 99 White, however, the gum sole adds that extra touch of colour to really enhance the sneaker beyond rainbow-level. Wear it with a colourful fit, or combine it with an all-white summer fit – the sneaker is a lot, but surely not too much.
Buy it here!
For those who prefer monochromatic Dunks, we've got you covered too! The Lemon Drop keeps it yellow, but stands out from a regular colourway thanks to its incredible details and textures that all symbolize the citrussy inspiration.
Buy it here!
The Dunk Low UNC – well… not much justification required: it's a beautiful baby-blue UNC colourway… inspired by Michael Jordan's Alma Mater… one of the most popular colourways on Nike sneakers to date… and it's a dunk!
Need to say anything else?
These were just the highlights, the tips of the Drip Drops iceberg! We have more for you, so be sure to check out our website for an overview of all recent sneakers… Yeezy Foam RNNR, Fragment Dunks, Jordan 1 Court Purple... the list goes on. Anything Drip, we have you covered!
by Freddy Schwoerer of Drip Drops
---
---
← Older Post Newer Post →
---