What to Expect in 2022: Trends, Collabs, New Balance Takeover
The sneaker world has not halted for the pandemic. On the contrary, 2020 and 2021 were historic years in the footwear industry, with insane and unprecedented collabs, crazy designs, weird hypes and incredible fashion statements. We saw the rise (and slow fall) of the Dunk, Virgil Abloh left his marks, Travis Scott peaked and dropped, adidas lost track of being in the footwear centre, and let's not even start with Kanye West.
These overwhelming years gave us partnerships between fragment, Travis Scott and Nike, Sacai and Undercover teamed up, Jordan 1 Mids became valuable resell assets, the list goes on. Now, in early 2022, it seems appropriate to speculate what this year has in store for us… will the endless collabs continue? Will Dunks keep rolling out on a weekly basis and still resell? Will Virgil's legacy at Nike continue to keep the American Sportswear Giant relevant? Is New Balance insane rise to the top slowing down or will they take the throne of sneaker brands this year?
Trend 1: Collabs will become less special.
A few years ago, any collab immediately sparked hype and interest. Brand such as Sacai or Undercover produced rare sneakers with Nike that jumped through the roof, Asics would get fans queuing up for miles to cop a sneaker with AFEW stamped on it, Kaws print on a Jordan 4 pushed its resell into the thousands. Now, a Nike x Sacai x Kaws collab is barely even talked about, Undercover releases a Nike sneaker almost every week, fragment shoes don't even make it onto Hypebeast anymore, Kiko Kostadinov x Asics shoes landed in the Sale section.
 Nike x Stussy Spiridon Cage 2
Collaborations will become normalized in 2022. Instead of partnerships being hyped up and demand being generated by months of sneak-peeks and leaked pics, collaborations will become just as normal as GR shoes. Nike has helped build designers a brand name, and are now capitalizing on it. Names such as CLOT and Sacai still get your hands tingling, but with higher stock numbers, Nike is giving everyone the chance to cop, milking the collab-cow like they did with the Dunk and Jordan 1s.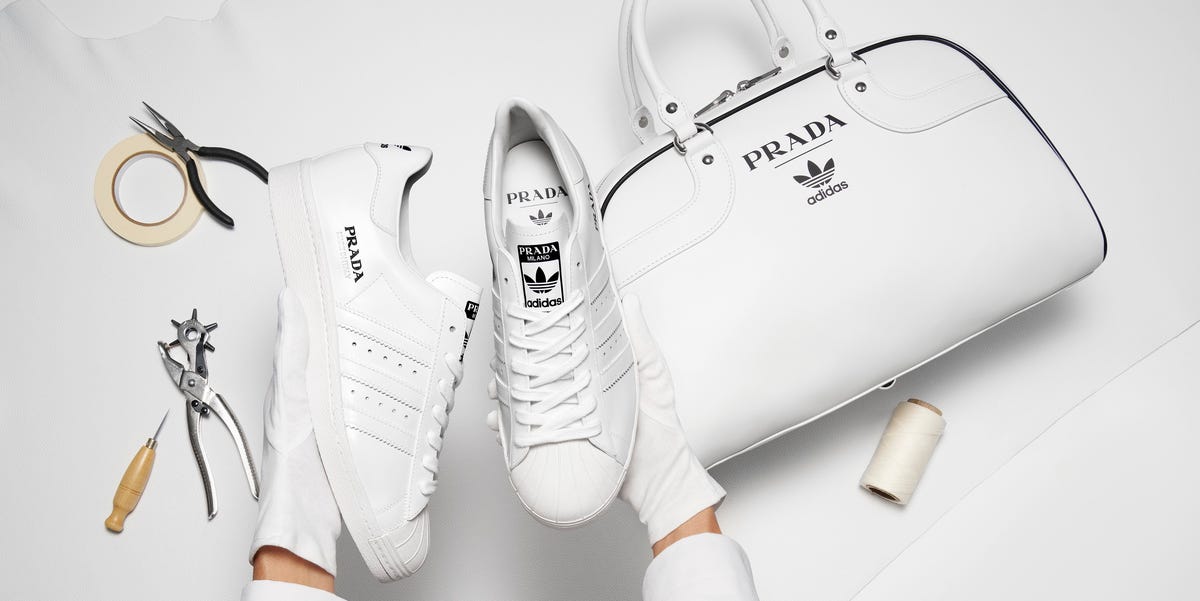 It's difficult to judge what this means, and what the impact is. Collaborations are meant to be special and thought through, and some are losing this touch. Adding a blue hue to a sneaker to call it a fragment is not justified, and fans will slowly realize this and lose interest in the brands. At the same time, those who just cannot bear sky-high resell finally get the chance to cop a sneaker signed by their favourite designer, they are not bound to lucky raffle wins anymore, they can wear a sneaker if they like it without breaking their wallet.
It's a trade-off that every sneakerhead will have to decide on their own, but at the end of the day, the big brands are profiting from this shift. 2022 could possibly wake up sneakerheads to stop supporting random releases and focus on those that are clearly reflected upon and worked on for longer than a couple of hours.
Trend 2: Adidas is planning a comeback
Many sneakerheads were expecting German sportswear manufacturer adidas to go ham in 2021. Sean Wotherspoon and Jerry Lorenzo joined the team, Yeezy was redefining footwear, the Forum was on its best path in replacing the Dunk. However, they failed to get back on track. Kanye's chaotic frenzy surrounding his marriage and music career caused a disruption in Yeezy's success-flow. Further, adidas seemed to have never gotten past the dull unchanged look of the Yeezy 350V2. While the Yeezy Slide and Foam RNNR are still hyped, Yeezy itself is not what it was a year ago. The spark seems to have diminished, and with Kanye teasing a potential reunion with Jordan Brand, adidas will have to do something to get him back on their success tracks.
Sean Wotherspoon, who turned the sneaker industry upside down back in 2018 with his Air Max 97/1 collab, brought a promising future to adidas. His strive towards sustainable, vegan footwear with gorgeous aesthetics had every potential to push adidas' sustainability program to the top of the competition. However, the sneakers may have been too much. While I'm personally a huge fan, many sneakerheads found them too flashy, too much, too vibrant, too diverse, and I can't blame them. The ZX8000 has flowers glued onto patchwork combined with plastic, vegan leather, corduroy and more, all in different neon tones. It's just difficult to wear, and frankly not what sneakerheads want right now. Missing the pastel tones and minimalistic color-blockings that Dunks are feeding off at the moment.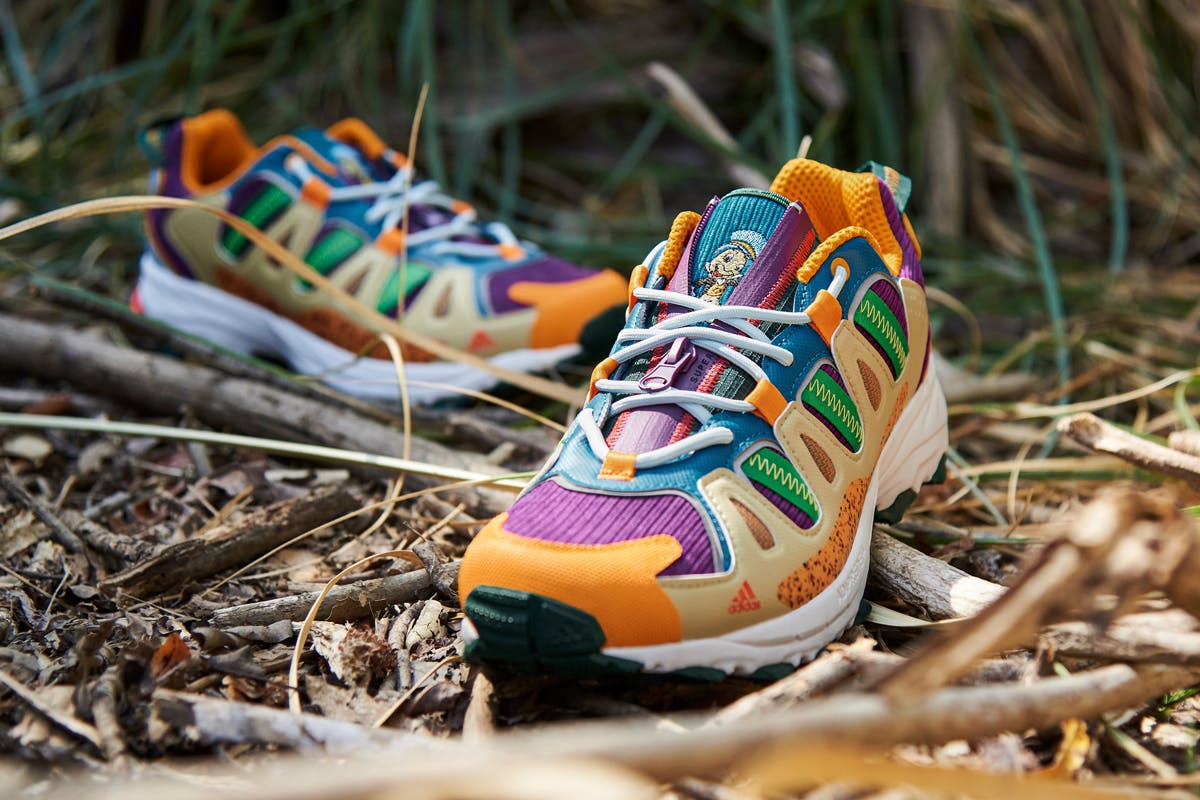 Adidas x Sean Wotherspoon Superturf
Lastly, Jerry Lorenzo. Founder of Fear of God, and icon in Nike's sneaker history, announced his move to adidas back in late 2020. Fans got insanely excited. Lorenzo being in charge of the Basketball Athletics department could produce timeless pieces and incredible footwear innovations made possible by the pioneer synthesizing with adidas futuristic technology. Now, a year has passed, and all we have seen is a FOG-like light-yellow sweater with "Fear of God adidas" printed on the front. Not something that takes a year to design and produce, so let's hope there's more where that came from to drop soon.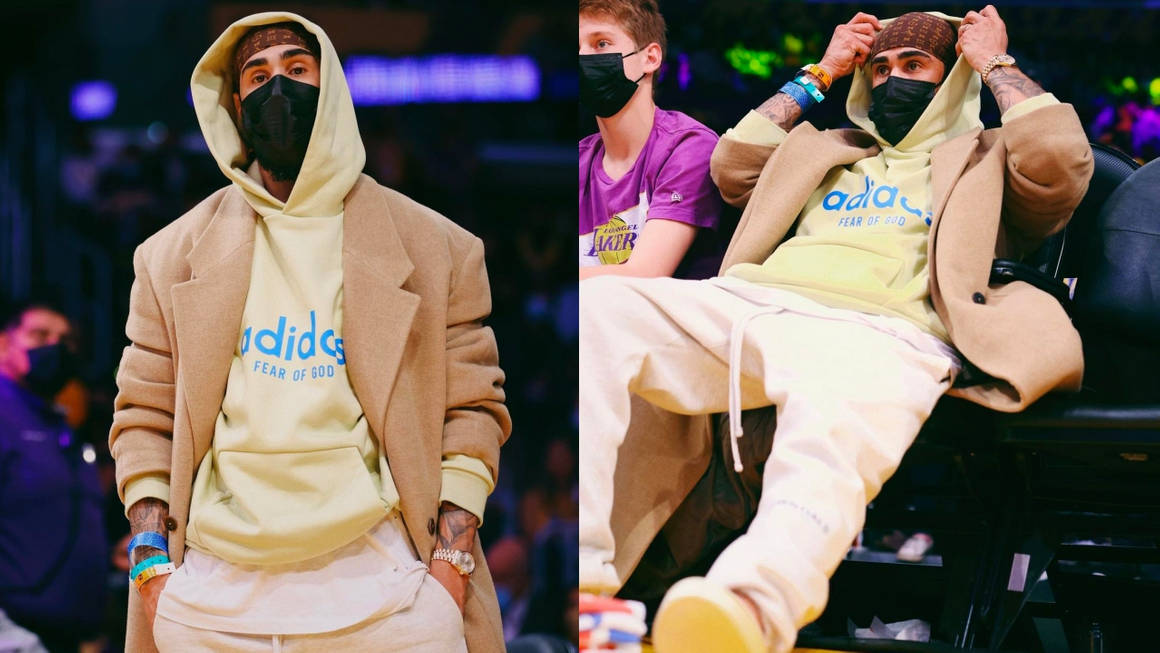 That being said, the expectations of 2021 were just not met, leaving fans disappointed and unmotivated to support the German brand, rather switching to Nike or New Balance.
Trend 3: New Balance's continued Rise.
This one requires little explanation. Most of you will have noticed New Balance's insane rise to the top in 2021. Through word-of-mouth, high-quality collabs, eyes for details, and just a general tendency to please the customer, the brand has established itself among the sneaker giants all within a year.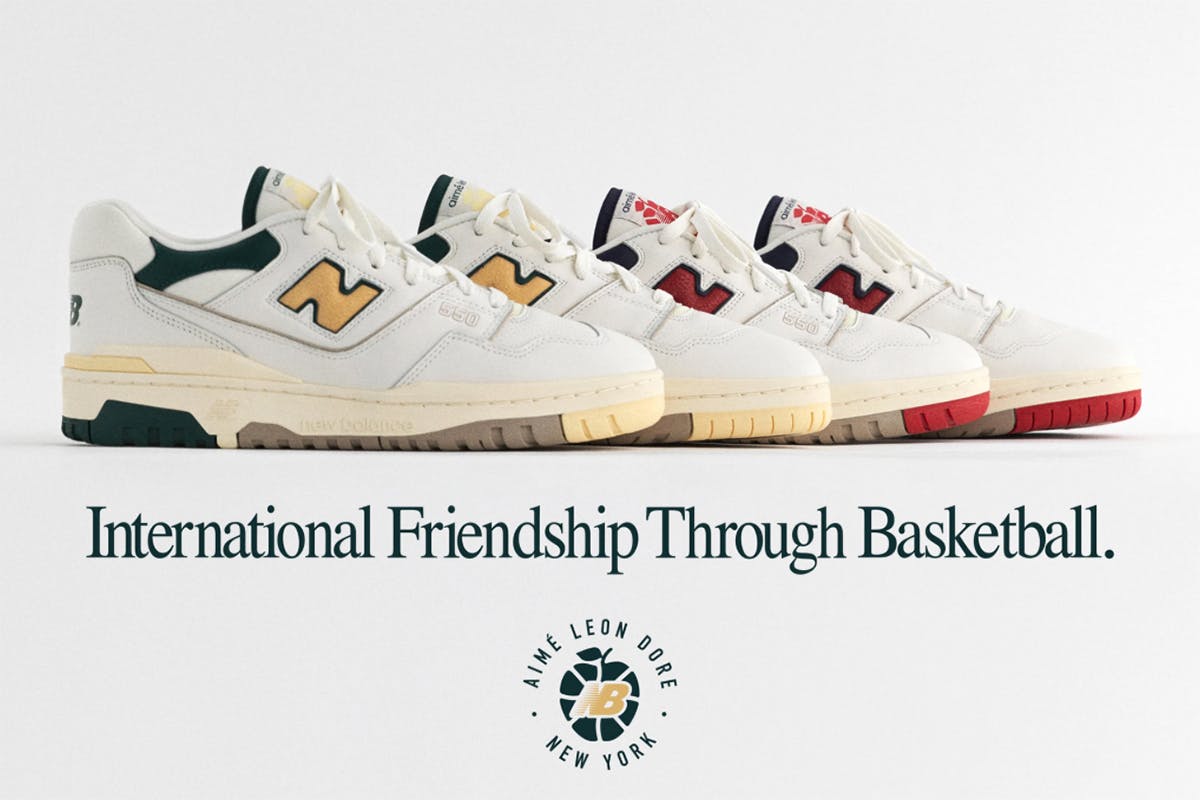 Starting with Aimé Leon Dore, the sportswear brand teamed up with fairly undercover designers to produce stunning silhouettes and colourways. Joe Freshgoods, Salehe Bembury, Casablanca, Auralee, everyone got a chance, and everyone perfected it. The Protection Pack may be one of the most popular GR-sneakers of all time.
Along with that came the unexpected success of the New Balance 550 silhouette. "The New Dunk" emerged from an ALD-exclusive collab to the currently most sought-after sneaker on the market.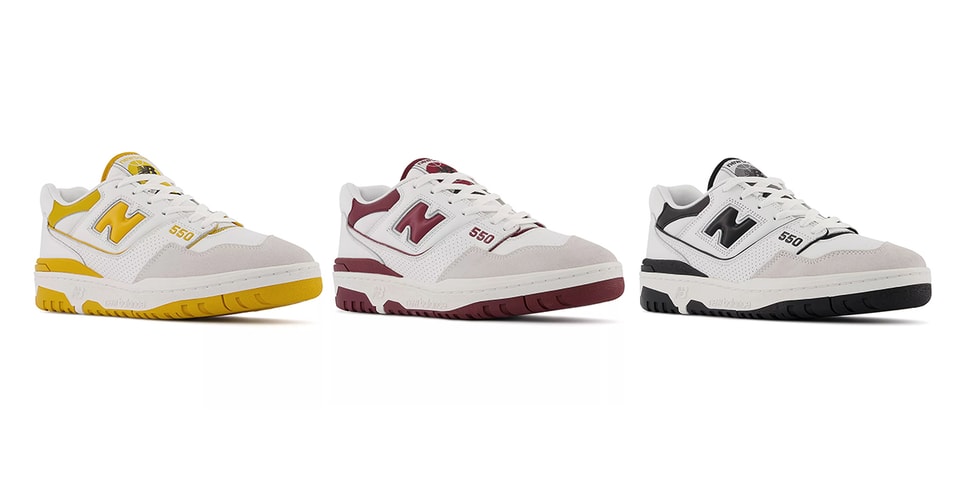 New Balance 550 Sea Salt Collection
It will be interesting to see how the brand develops throughout 2022… whether they will continue to strive and innovate, or whether they will lean back and let the 550 do the work for them. The former sounds promising, so let's keep our fingers crossed that there's no cow-milking to come. Instead, we can pray for 2021-like releases that have become absolute grails, keeping New Balance relevant and a frontrunner in the sneaker world.
Trend 4: The Future of Off-White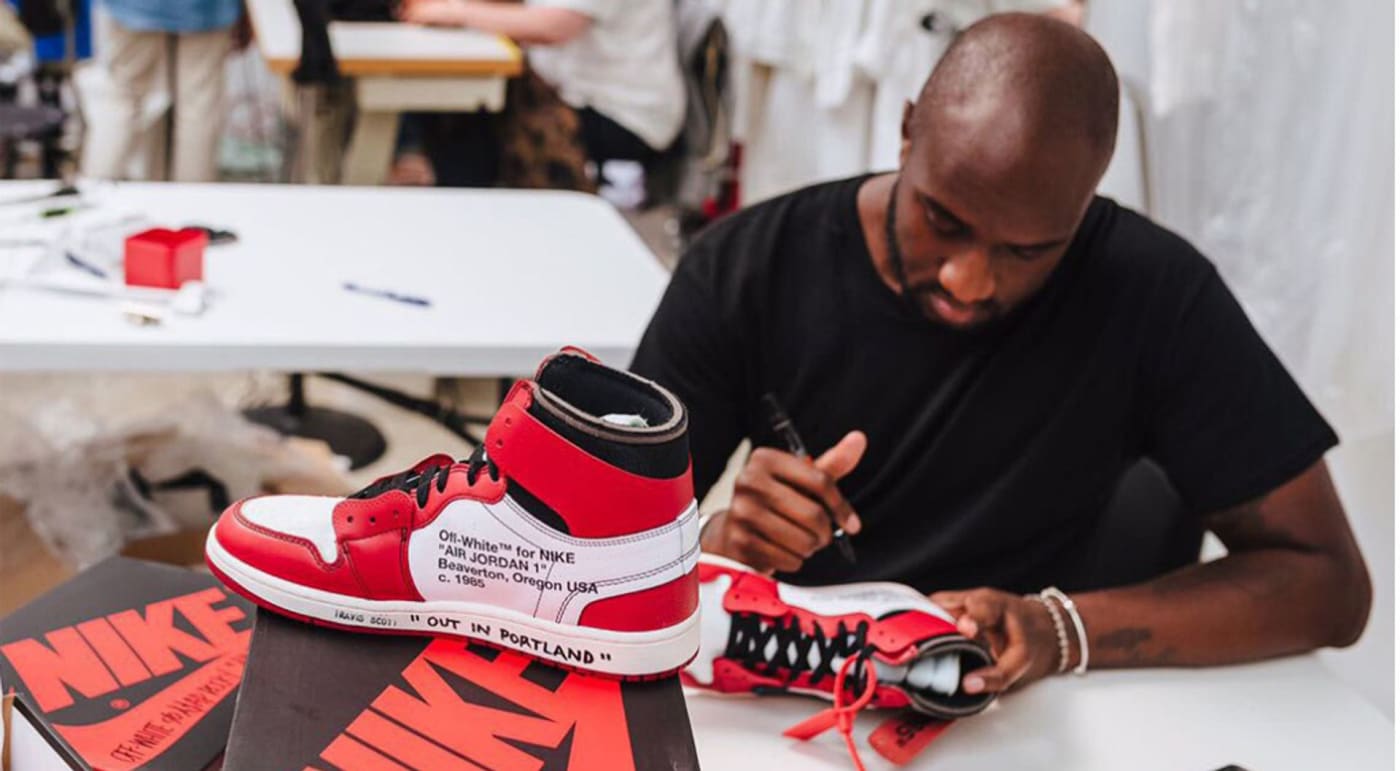 The world was in shock when the biggest cultural pioneer of the last decade passed away in November 2021. Virgil Ablog changed footwear and fashion for years to come, leading innovation in all domains, changing looks, trends, and the way fashion is perceived as a whole. His legacy will forever remain, and his name will never be forgotten.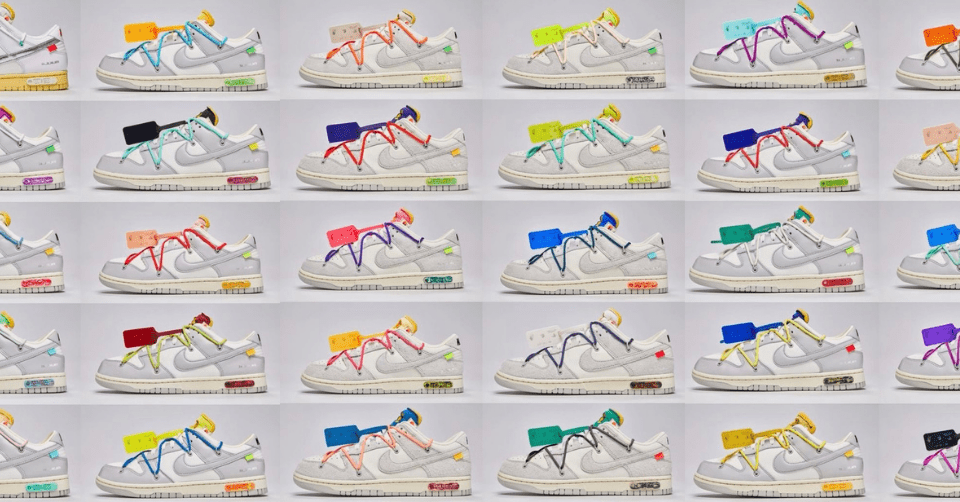 Nike x Off-White Dunk Low "The 50"
How will the industry recover? What will happen to Nike x Off-White, and the brand in itself? How will Louis Vuitton choose Virgil's successor as Men's Artistic Director? Right now, there are no real answers to these questions, it remains speculative how things will continue. A fashion world was previously unimaginable without Abloh, and now we have to deal with this unexpected situation. Will the progress halt? Or is his legacy strong enough to inspire future designers to pursue similar dreams? Let's wait and see what this year has in store for us.
It's going to be an exciting year, trends will change, evolve, and develop. We can look forward to brand-new sneakers, young emerging brands, designers rising to success, and more. NFT's are coming too, but that's a blog (or even book) on its own. Let's hope for a fruitful 2022 with tons of surprises and treats for us sneakerheads.
by Freddy Schwoerer of Drip Drops
---
← Older Post Newer Post →
---