Why you should buy the Yeezy Foam RNNR – a Hands-On Review:
• Freddy Schwoerer
Walk on clouds
Where the Hype came from
It's the same story every time. Rapper Kanye West releases a brand new silhouette, everyone is perplexed from the weird design, the sneaker community gets a chance to voice their critique. Everybody (wrongly) agrees that the sneaker will flop. A few months later, the sneaker releases and sells out in seconds. Resell over the moon. The Kanye-Effect.
We all hated the lateral stripe on the Yeezy 350V2, we all thought the Yeezy 500 looked like a deformed spaceship, that the 700 Wave Runner was a complete miss. I don't need to mention the Slides, the 450s, and most importantly the Foam RNNR's. Just have a look at the price development and you'll see what I mean.
What makes the Foam RNNR special?
But the Yeezy Foam RNNR was a little more special than the rest. Its a frontrnnr. Just in time for the global shift towards a home-office environment, Ye released what might be the sneaker of the future.
Crocs started making a comeback, the Yeezy Slides gained crazy hype, suddenly comfort determined the success of a sneaker. Simultaneously, brands have finally started to focus on sustainability (read more here) and vegan or recyclable sneakers are becoming more and more popular.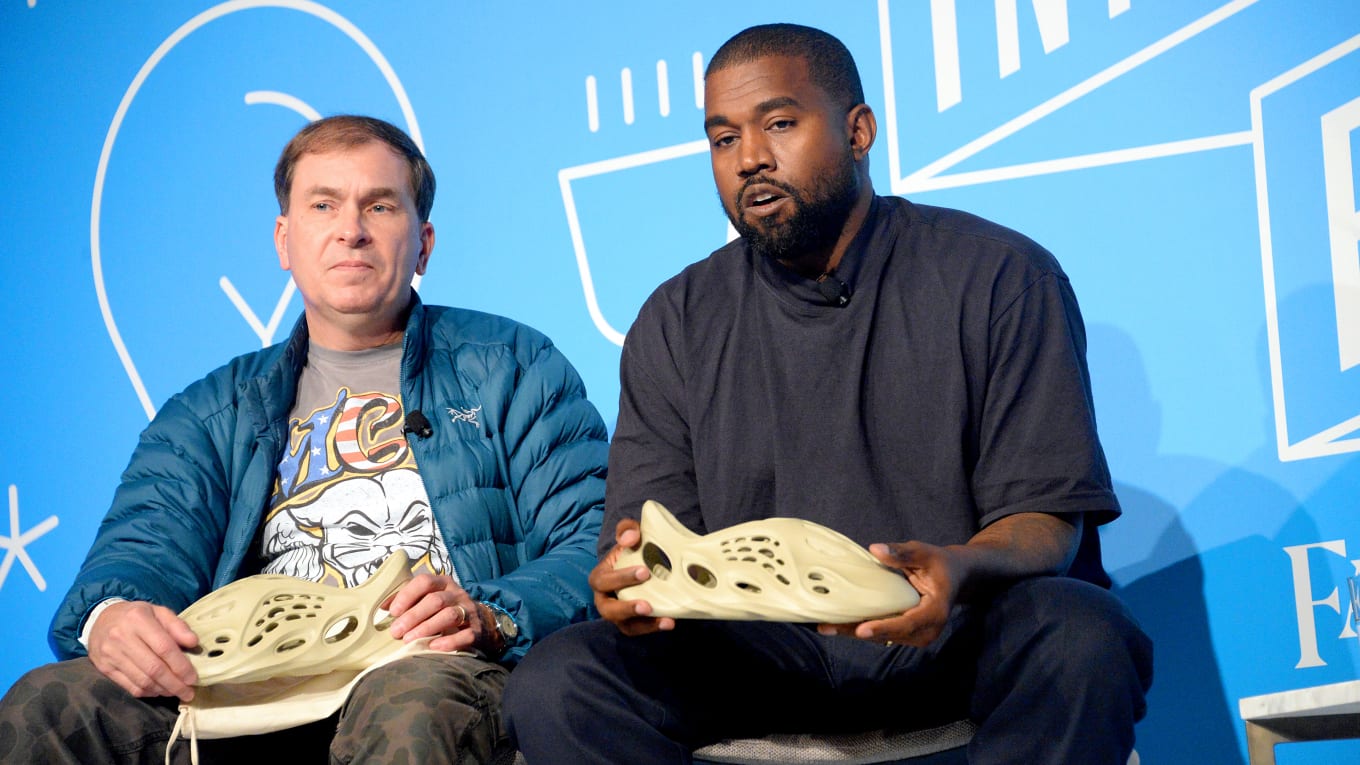 The Yeezy Foam RNNR ticks both boxes: partially made from Algae, the sneaker aligns perfectly with Kanye's futuristic and sustainable vision. And comfort-wise… we'll get to that later, but spoiler alert: Out of this world.
Hands-On Review:
Unfortunately, due to fairly low stock numbers and crazy hype, the Yeezy Foam RNNR isn't cheap. You will understand exactly why after reading this review, but understandably you have some doubt copping a 300€ piece of molded plastic (and algae). Is the price justified?
We'll base our conclusion on three aspects: Aesthetics, Durability/Quality, and Comfort.
1. Aesthetics:
If you never liked Crocs, this sneaker might not be for you. But as mentioned earlier, it's a sneaker that had to grow on the sneaker community. It was hated, ridiculed at first, but creative minds on social media made people change their minds.
Beautiful outfits with wide jeans or shorts with wool socks got people desensitised to the atypical design of the shoe. The shoe might not be objectively beautiful, but it is a work of art that stands out from anything that Adidas, Nike, New Balance and other footwear giants have ever produced.
It's an eye-catcher and makes no compromise in terms of eccentricity. There is nothing like it, it's instantly recognizable and although it might look bulky, it actually looks pretty cool on feet.
Conclusion: A Picasso isn't objectively eye-pleasing either.
Score: 4/5 – it's not pretty, but it's definitely aesthetic.
2. Durability/Quality: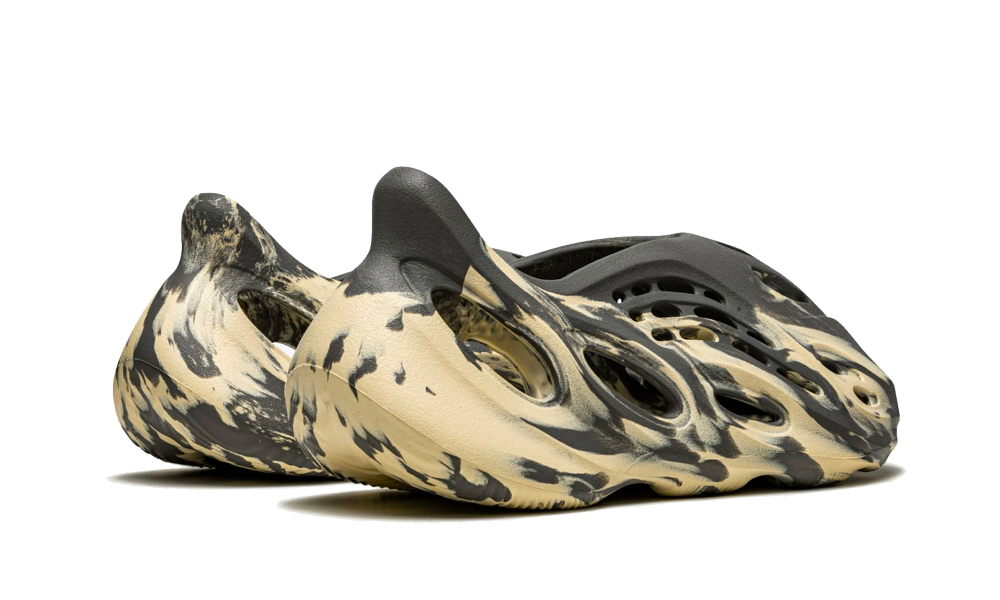 Before having the sneaker in hand (or on foot), it looks like it's made from rigid polyethylene or some type of hard plastic. It seems bizarre to imagine that a solid piece of plastic should be comfortable or adaptable in any manner.
However, the shoe is actually extremely soft and flexible. Reminiscent (but even softer) of the Yeezy Slide, the sneaker is bouncy, responsive, yet sturdy. Made from one single material, the design prevents any unnecessary stitching or fragile details that might suffer from repeated wear-and-tear. Instead, the sneaker is extremely durable and withstands pressure from basically any direction.
AND IT DOESN'T CREASE!
Conclusion: It doesn't f*cking crease!!!
Score: 5/5 – exactly the durability required for this type of shoe!
3. Comfort:
Been waiting for this one since the start of this blog. I know you have been too.
I wish I could vicariously let you experience this sneaker on your foot. It is honestly the most comfortable thing I have ever had on my foot, including hotel slippers and those fluffy house shoes.
The Yeezy Foam RNNR is (obviously) extremely breathable, ideal for summer or indoor use. The sole feels like walking on air, while the upper wraps around the foot flawlessly without pressing on the arch of your foot, without any potential for blisters whatsoever.
Drip Drops Ambassador Lya wearing the Yeezy Foam RNNR "Sand"
The Yeezy Foam RNNR fits both wide and narrow feet, no need to make wide and narrow versions of the model (New Balance, take a note). And it does so without compromising comfort in any way. For real, I don't know how Ye and Adidas did it, but I the Yeezy Foam RNNR is heaven on feet.
Conclusion: Walking on clouds.
Score: 6/5 – have to go over the limit, otherwise no other shoe will ever reach a 5/5.
Conclusion:
For your eyes, the Yeezy Foam RNNR needs some getting used to. For your feet, however, it is the best thing that ever happened since socks were invented. If you're looking for a comfortable, hyped, durable, non-creasing sneaker and don't mind non-sneakerheads looking at you weirdly, the Yeezy Foam RNNR is the sneaker for you. And if the above doesn't apply to you, it's still the sneaker for you. Believe me.
What are you waiting for? Buy it now!
by Freddy Schwoerer of Drip Drops 
---
---
← Older Post Newer Post →
---